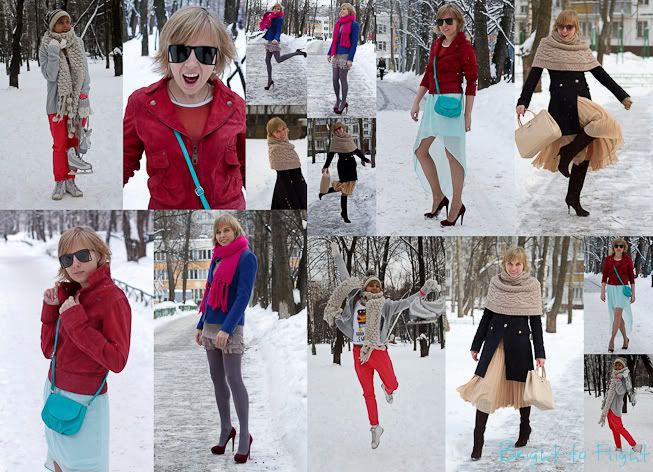 We congratulate to you with the coming of the SPRING! The spring has come to us while on a calendar, but there remains quite a bit and we will plunge into the warm spring sun, running streamlets and, of course, LOVE! =))
Today we would like to share with you our looks in February, they are only mine = ((, February was very cold, therefore Igor has decided not to upset you with boring and ordinary photos, and he has prepared for this spring many interesting and bright surprises, it is necessary to wait quite a bit!!!
Привет, друзья!
Поздравляем Всех с наступлением ВЕСНЫ! Весна, конечно, пришла к нам пока по календарю, но осталось совсем чуть-чуть, и мы окунемся в теплые весенние лучи солнца, бегущие ручейки и, конечно, ЛЮБОВЬ!=))
Ну, а пока мы хотели бы поделиться с Вами нашими образами за февраль, точнее только моими=((, уж очень холодно было в феврале, поэтому Игорь решил не расстраивать Вас скучными и обыденными фотографиями и приготовил для этой весной много интересных и ярких сюрпризов, ждать осталось совсем немного!
Приятного просмотра! =))