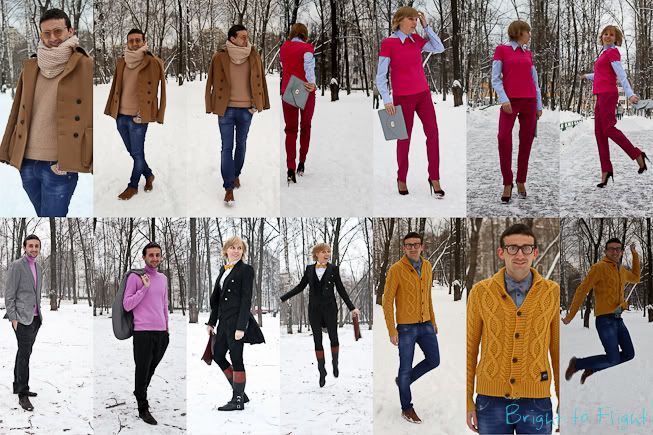 As usual we share with you all of our looks for January! Them is not a lot of in this month, sorry. At first we have been rested, then we not less actively worked, but nevertheless we tried to give each free minute to our little blog! Something surprising is very heavy to make in Moscow in a frost, but we promise to mend!!!
We hope that you stay with us! =))
Привет, друзья!
Как обычно делимся с Вами всеми нашими образами за январь! Их в этом месяце не много, извините. Сначала мы активно отдыхали, потом не менее активно работали, но тем не менее, как могли, старались уделять каждую свободную минуту нашему маленькому блогу! В Москве в мороз очень тяжело сделать что-то удивительное, но мы обещаем исправиться!!!
Надеемся, что Вы останетесь с нами!=))