I've already told you about my favorite collections of a season Spring-Summer of 2012, and in the description of the collections told a little bit about tendencies the season, which we will expect. From today, I would like to tell you about each of these trends in detail, I would like to share with you our finds each of them and, of course, I would like to show some examples from the podium. I do not know how much it will be interesting for you, but I think, so it will be easier to prepare for spring and summer. Separately for men, who are read us, Igor will make the list of actual trends and he will share with you. I long thought from what to begin, but I have stopped on two the closest trends for me - they are pastel colors and lace!
Lace is present practically at each collection, somewhere they are the most beautiful collars, somewhere they decoration dresses, helmets made from a gentle lace in collection Alexander McQueen, in life I hardly would risk to wear them , but on a podium they cause in me delight. If last summer in a fashion there was a white lace, in this spring-summer season need to give preference to the colored lace. They will help to dilute your working everyday life, but you will always look stylishly and elegantly. Nevertheless I advise the white lace for gentle and creative girls, any another never can transfer in the best way your tenderness, the more white color is still at the height of fashion in this summer, but more about that next time.
The second trend is beautiful pastel colors. On change to neon bright colors of last summer came summer colors: mint, celestial-blue, canary yellow, pink, lilac, pistachio, color of a sea wave and a tea rose. Combine these colors are not with classical black and white colors, and combine these colors are among themselves and the result won't keep itself waiting, you always will be bright and fashionable. All these colors remind me of my favourite cakes from Laduree and of the carefree childhood, you play with them in this summer, after all so you would be desirable to become a candy-girl! You combine these two trends together, add to things to the beautiful elegant sandals and lovely bags, allow yourself to turn from the impudent city Amazon women into the lovely little girl or in the woman «peach» in this summer ! =))
P.S.:
In the near future we will share with you «finds» such things in the shops, we hope, it will help you and facilitate your searches!
All photos were taken from the web-site
http://www.style.com/
from following collections: Phillip Lim, Alexander McQueen, Prada, Ralph Lauren, Chanel, Diane von Furstenberg, Jaeger London, Valentino, Miu Miu.
Привет, друзья!
Я уже рассказывала Вам о понравившихся коллекциях сезона Весна-Лето 2012 года, и в описании коллекций немного рассказывала о тенденциях этого, так ожидаемого нами, сезона. С сегодняшнего дня я бы хотела рассказать Вам о каждой из этих тенденций поподробнее, поделиться с Вами находками к каждой из них и, конечно, показать несколько примеров с подиума. Не знаю насколько Вам это будет интересно, но думаю, так будет легче готовиться к весне и лету. Отдельно для мужчин, которые нас читают, Игорь составит свой список актуальных тенденций и поделится с Вами. Долго думала с чего начать, но остановилась на двух самых близких трендах для меня - это пастельные тона и кружево!
Кружево присутствует практически в каждой коллекции, где-то это красивейшие воротнички, где-то потрясающие платья, в коллекции

Alexander

McQueen

– это шлемы из нежного кружева, в жизни я вряд ли рискнула бы их одеть, но на подиуме они вызывают у меня восторг. Если прошлым летом в моде было белое кружево, то в этом весенне-летнем сезоне предпочтение стоит отдать цветному кружеву. Оно поможет Вам разбавить Ваши рабочие будни, но Вы всегда будете выглядеть стильно и элегантно. Для нежных и творческих девушек все же советую белое кружево, никакое другое никогда не сможет наилучшим образом передать Вашу нежность, тем более белый цвет этим летом по прежнему на пике моды, но об этом в следующий раз.
Вторая потрясающе красивая тенденция – это пастельные тона. На смену неоновым ярким цветам прошлого лета пришли оттенки: мятного, небесно-голубого, канареечного желтого, розового, сиреневого, фисташкового, цвет морской волны и чайной розы. Комбинируйте эти цвета не с классическим черным и белым цветом, а между собой и результат не заставит себя ждать, Вы всегда будете яркой и модной. Все эти цвета напоминают мне мои любимые пирожные из

Laduree

и о беззаботном детстве, поиграйте с ними этим летом, ведь так хочется стать

candy

-

girl

! Сочетайте эти две тенденции вместе, добавляйте к вещам красивые элегантные босоножки и милые сумочки, позвольте себе превратиться летом из дерзкой городской амазонки в милую маленькую девочку или в женщину «персик»! =))
P

.

S

.: В ближайшее время мы поделимся с Вами «находками» подобных вещей в магазинах, надеемся Вам это пригодится и облегчит Ваши поиски!
Все фотографии были взяты с сайта http://www.style.com/
из следующих коллекций: Phillip Lim, Alexander McQueen, Prada, Ralph Lauren, Chanel, Diane von Furstenberg, Jaeger London, Valentino, Miu Miu.
The trend is beautiful pastel colors. (Тенденция ПАСТЕЛЬНЫЕ ТОНА)
The collection
Phillip Lim
Spring-Summer 2012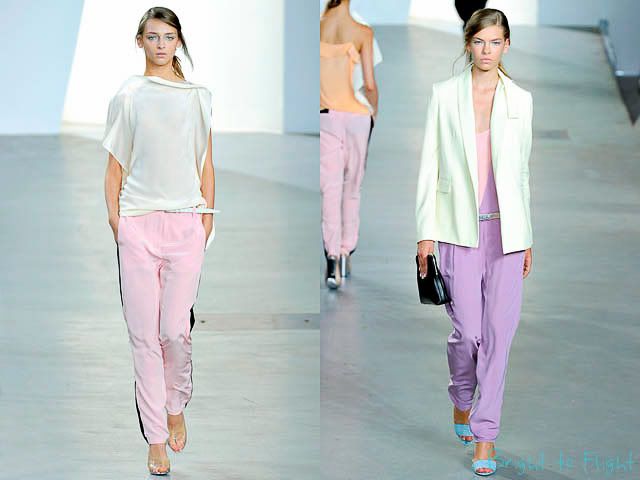 The collection
Ralph Lauren
Spring-Summer 2012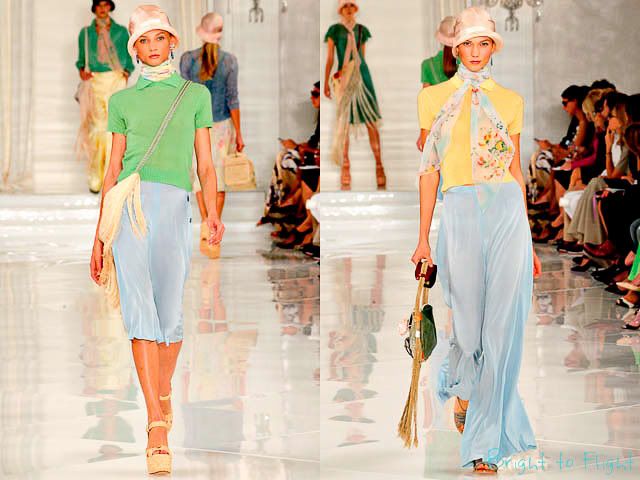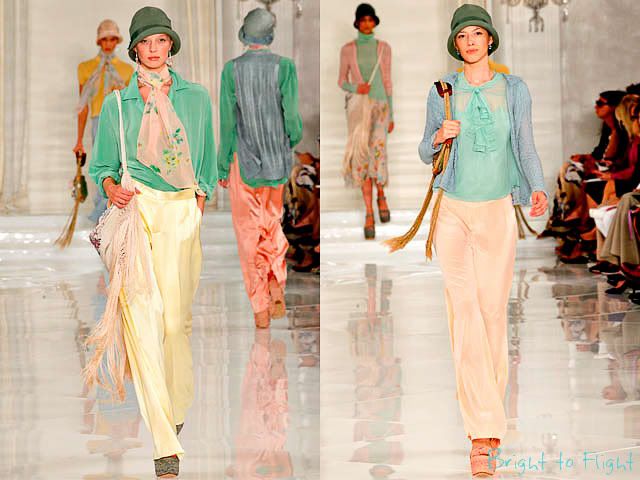 The collection Prada
Spring-Summer 2012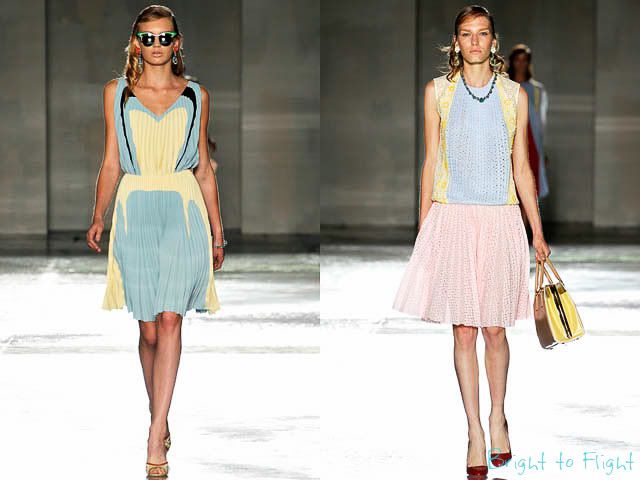 The collection
Chanel
Spring-Summer 2012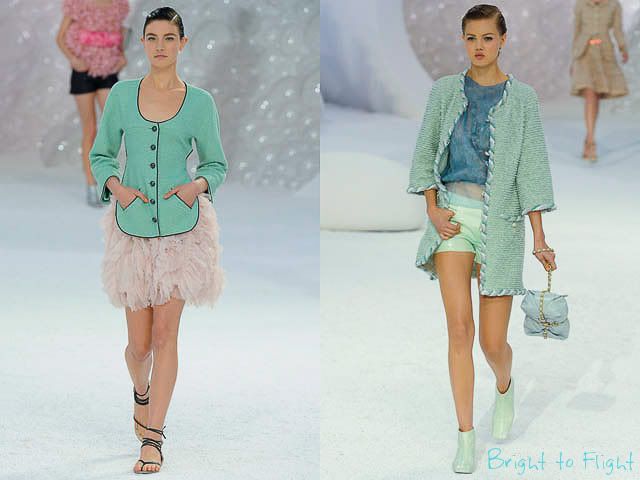 The collection
Diane von Furstenberg
Spring-Summer 2012
The collection
Jaeger London
Spring-Summer 2012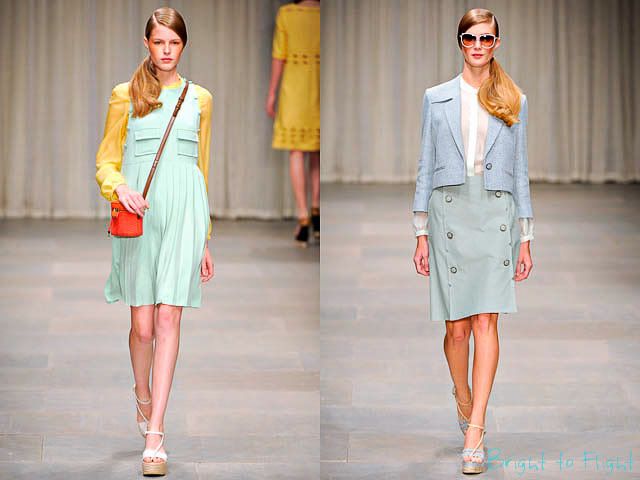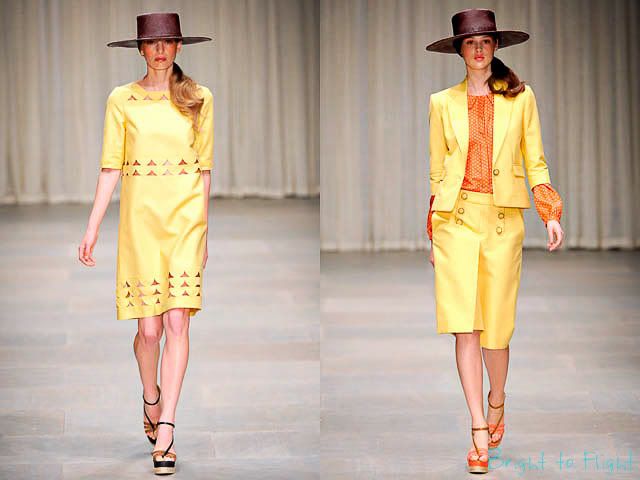 The collection
Valentino
Spring-Summer 2012
The trend is beautiful lace. (Тенденция КРУЖЕВО)
The collection
Miu Miu
Spring-Summer 2012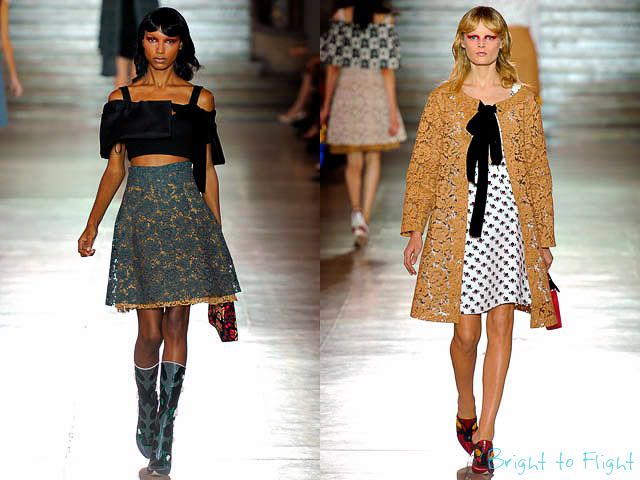 The collection Valentino
Spring-Summer 2012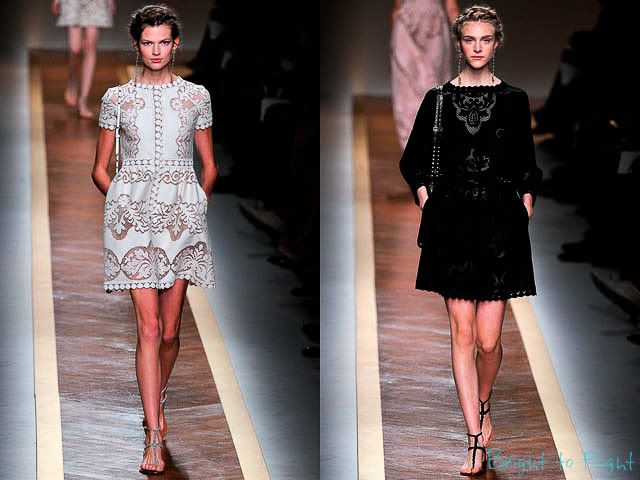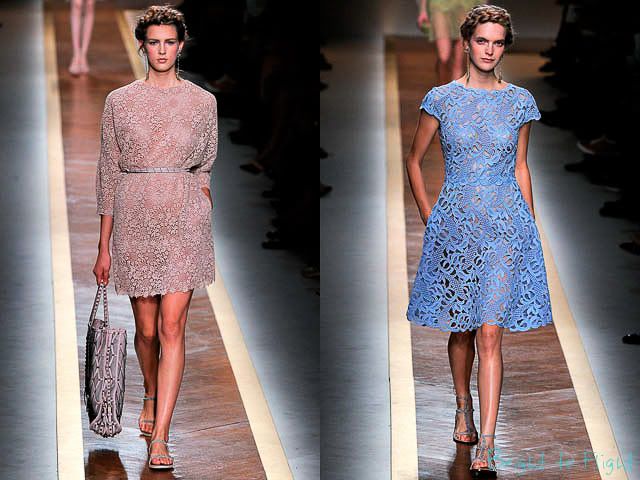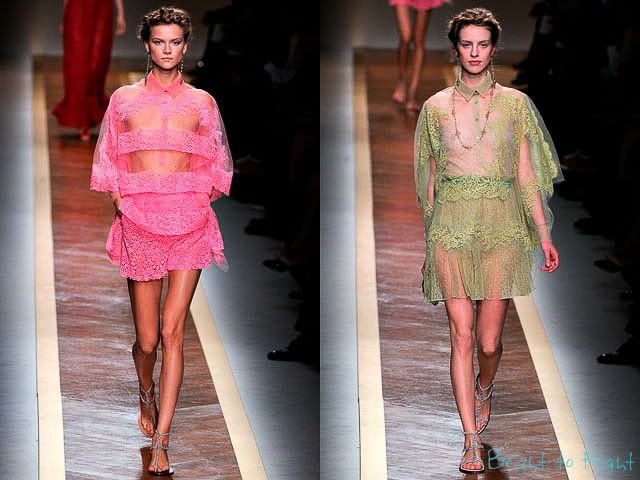 The collection
Alexander McQueen
Spring-Summer 2012