В Москву, наконец, пришла по настоящему летняя жара и мы на радостях выбрались на прогулку!
Бродили мы по центру города, в соседних с Красной Площадью улочках. Порадовало, что, пройдя буквально сто метров от главной достопримечательности города, оказываешься в очень спокойном месте, где практически неслышен гул вездесущих машин и встречаются лишь редкие прохожие.
В этом районе Москвы довольно грозные здания и никаких парков и деревьев поблизости нет, потому то я и одел цветочную рубашку, взяв на себя роль небольшой, да и не особо маленькой =) припрыгивающей васильковой клумбы;).
Всем приятных прогулок, ведь наконец пришли выходные ;).
Hi, guys!
Summer heat has come to Moscow!
We joyful have gone on walk!
We wandered in the city center, in the small streets next to Red Square. We has pleased that, having just a hundred meters from the main showplace of a city, we find yourself in a very peaceful place, where the rumble of ubiquitous cars is almost inaudible and there are only rare passers-by.
In this part of Moscow, there are formidable

buildings and there are not parks and trees , so I was wearing a floral shirt. I played a role of a small jumping flowerbed with cornflowers;)
I wish all of you pleasant walk, weekends have come;).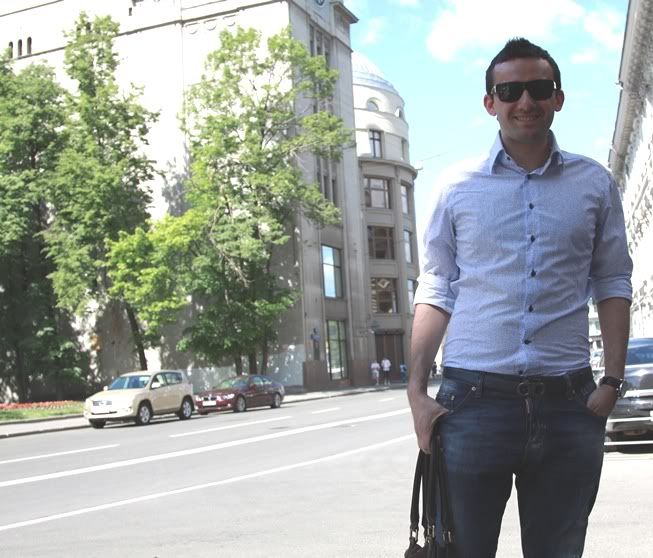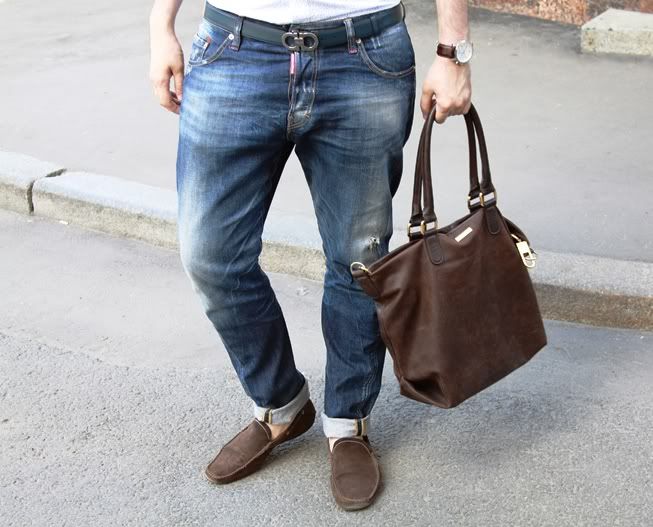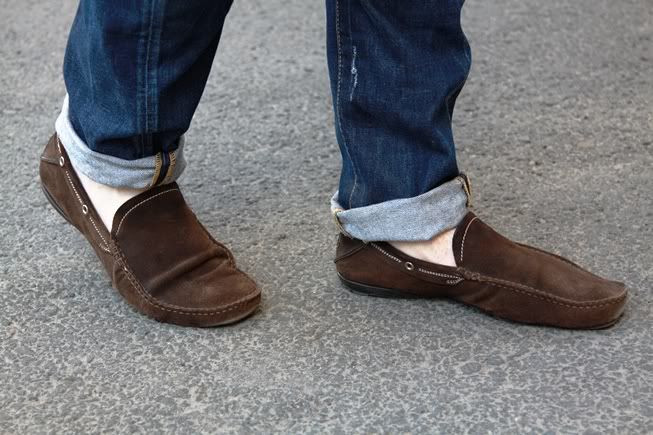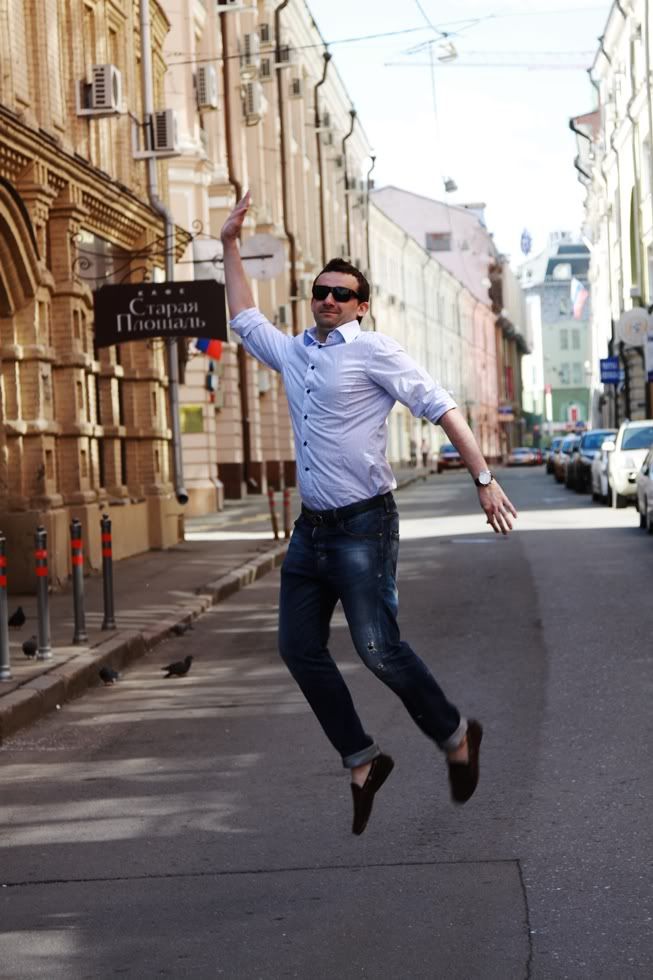 Рубашка
(Shirt) Store De rossi milano
Очки
(Sunglasses ) www.dolcegabbana.com