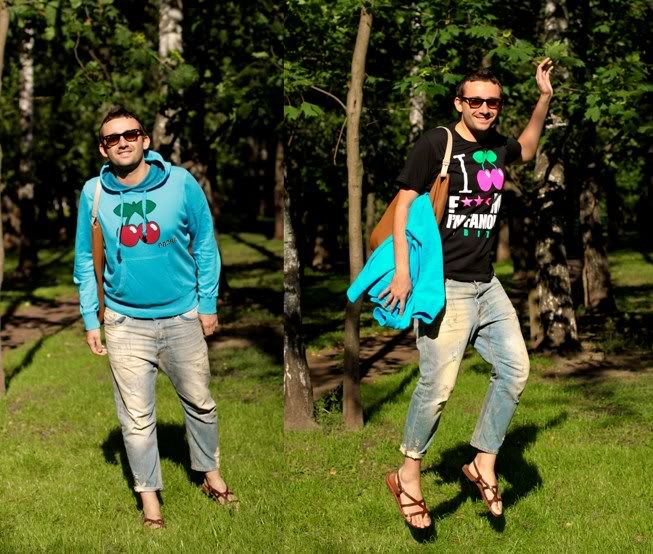 I congratulate you on the first day of autumn! =) I do not know to rejoice it or not, but we are optimistic and it is a sign that it is time to open the fall season of looks!

Well, today I will tell you about our Sunday walk in the park near to home!
On Sunday we caught last warm days of summer and sun beams! It is very pleasant to take a walk on very narrow path and the wide avenues yet they surrounded by green trees! We enjoy the cheerful chirping of birds and we fed ducks with bread on the lake! We looked on the incendiary dances of older persons under Bayan sounds! =)) Well, we were runnned and we were jumped enough! I hope, you will like my cozy look for this walk! It is my favorite hoodie and t-shirt with warm sunny Ibiza! We love you and we wish you interesting autumn! And we promise you beautiful looks!
Привет, друзья!
Поздравляю Вас, с первым днем осени! =) Уж не знаю радоваться этому или нет, но мы же оптимисты и это знак, что пора открывать осенний сезон образов! Ну, а сегодня я Вам расскажу про нашу воскресную прогулку со Светкой по парку недалеко от дома!
В воскресенье мы ловили последние теплые деньки лета и лучи солнца! Очень приятно погулять по узеньким тропинка и широким аллеям окруженными пока еще зелеными деревьями! Насладится бодрым чириканием птиц, и покормить уток хлебом на озере! Посмотреть на зажигательные танцы пожилых людей под звуки баяна!=)) Ну, а мы и набегались и напрыгались вдоволь! Надеюсь Вам понравиться мой уютный образ для этой прогулки! Моя любимая толстовка и футболка с теплой солнечной Ибисы! Любим Вас и желаем Вам интересной осени! А мы обещаем прекрасные образы!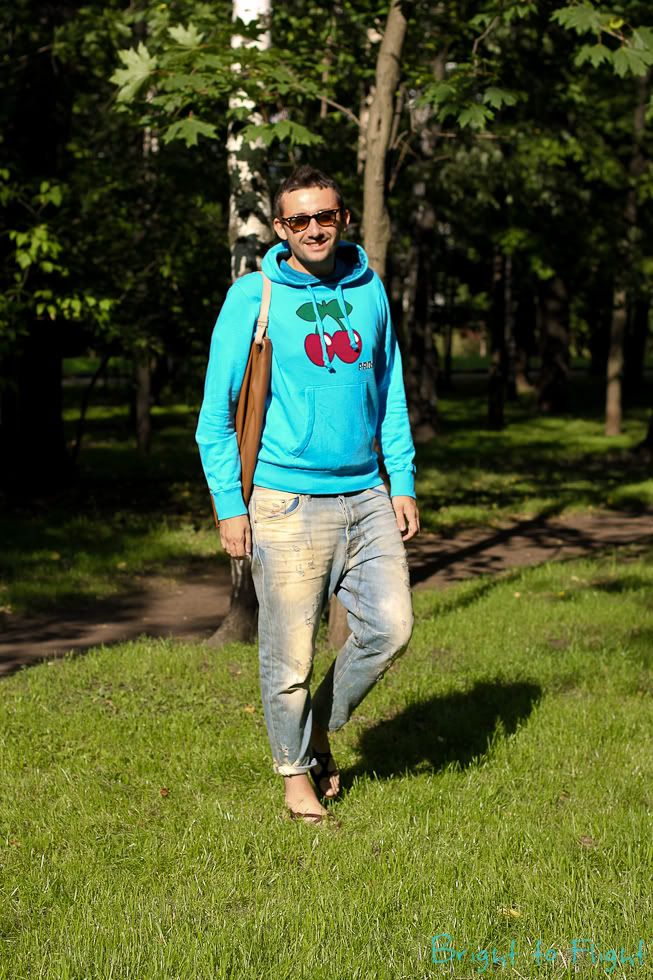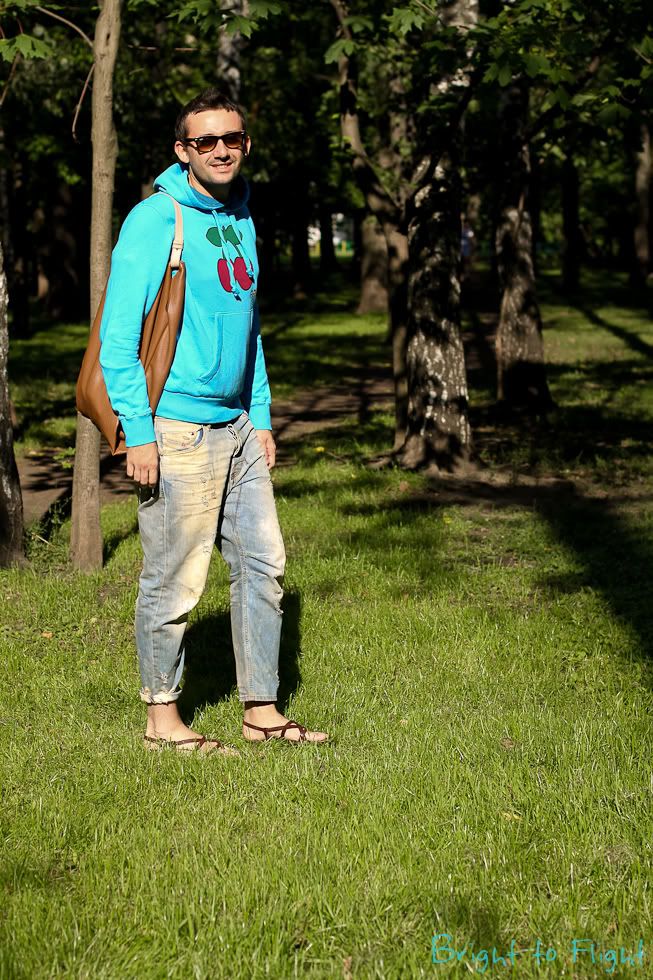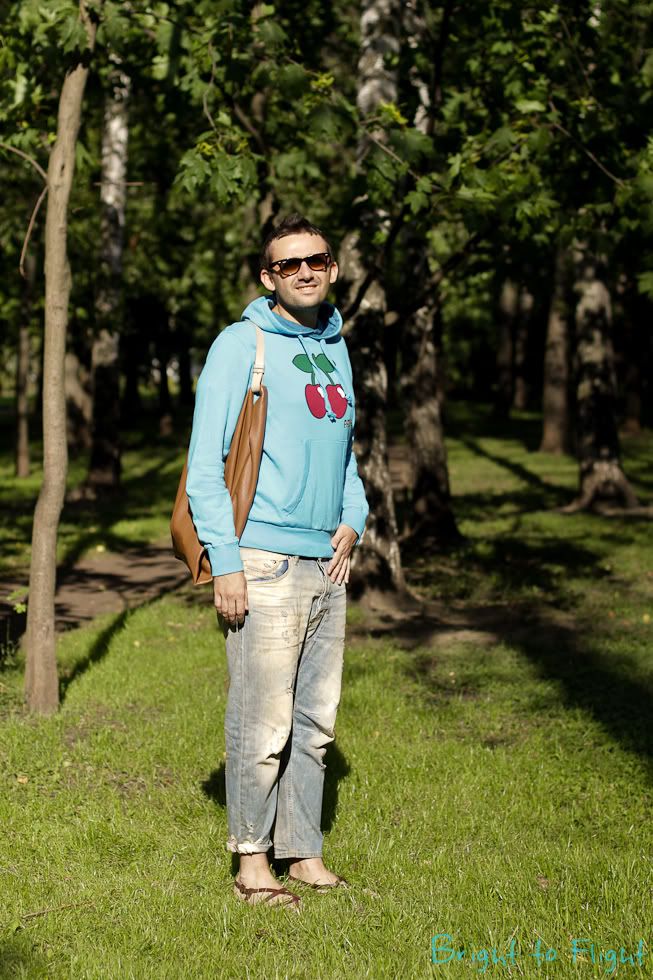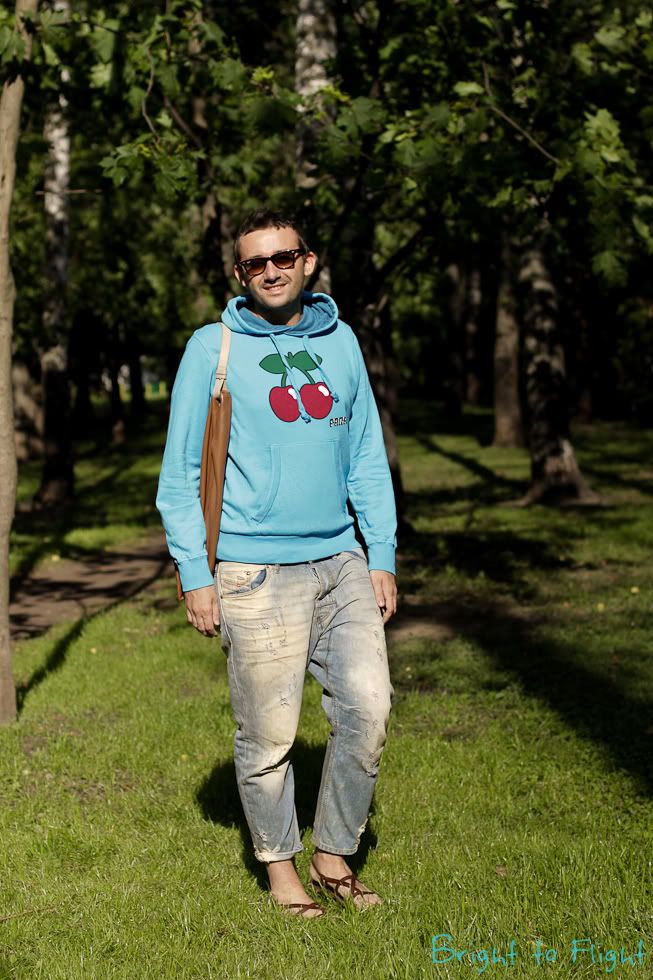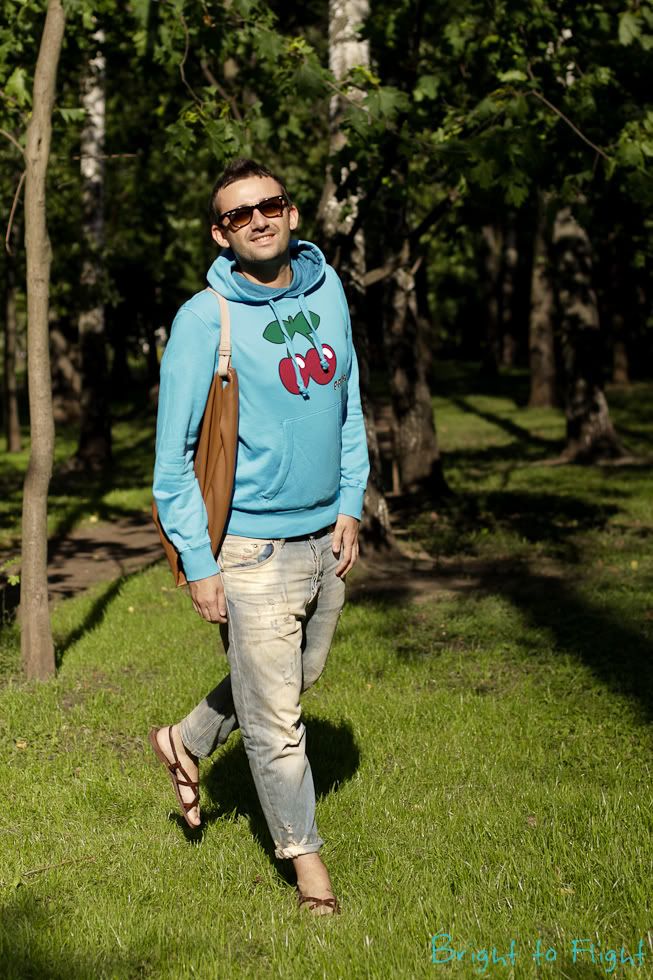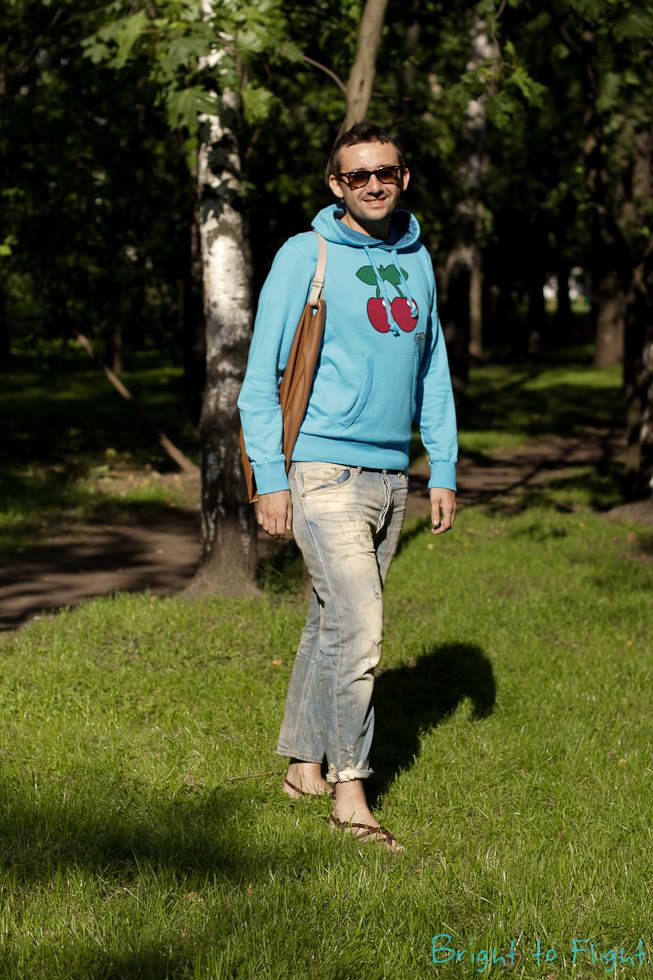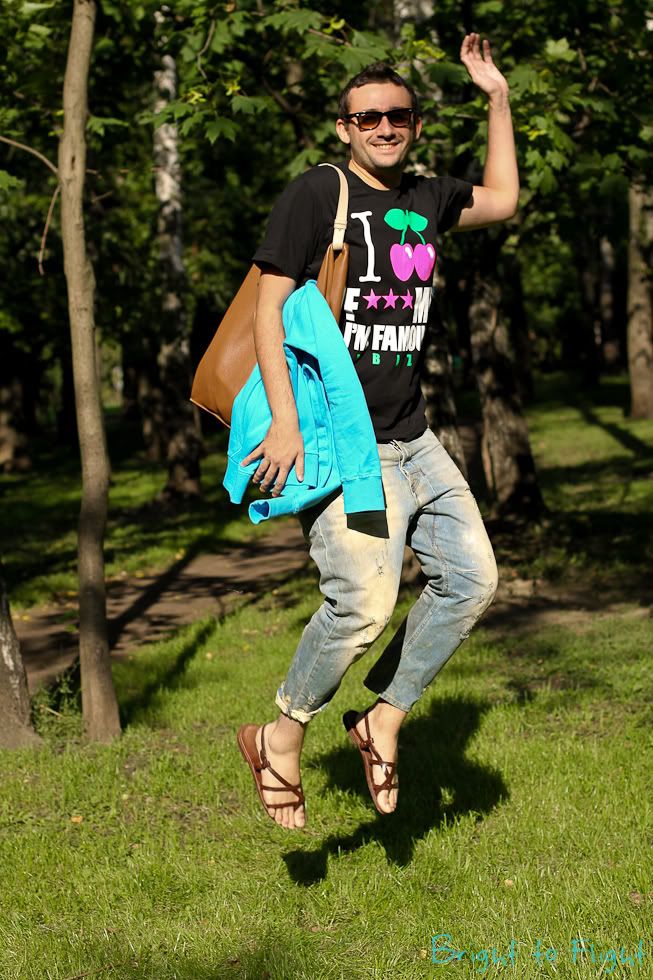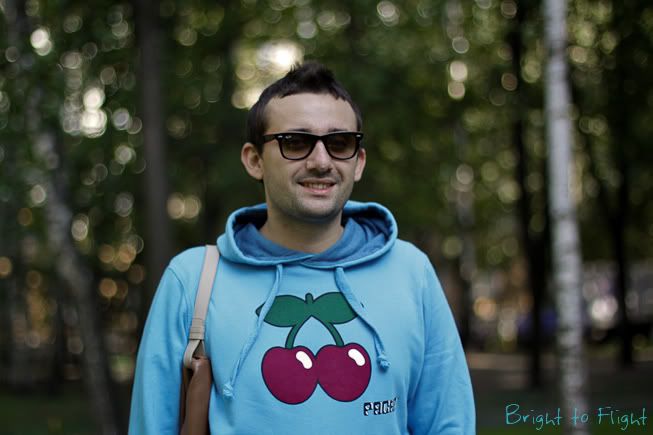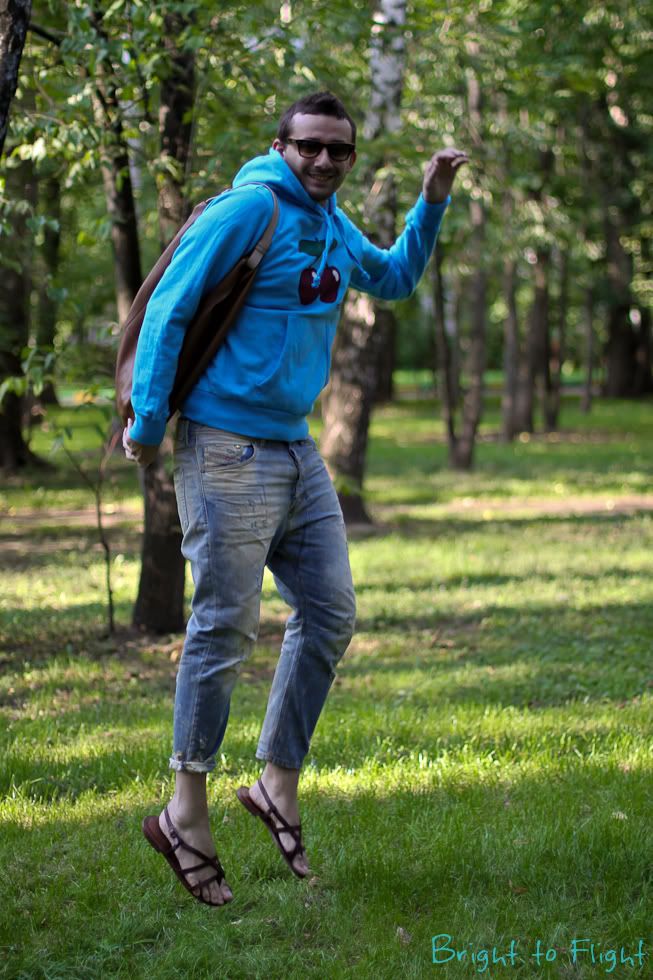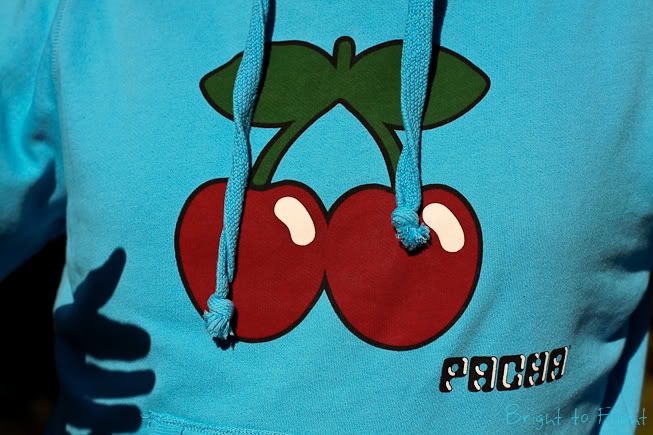 I was wearing:
Босоножки (Sandals) no brand bought Italy