The other day Igor told you about our Sunday walk in the park and he told you about his look! Therefore, I will not tell about walk on park, and I will brag of that I was "nymph" in the forest! =)) For walk I chosen very easy and romantic look, and it helped me to create this look it is my peach jumpsuit from asos.com and florets on a head! I hope, you will like my look!
Привет, друзья!
На днях Игорь Вам рассказал про нашу воскресную прогулку по парку и про свой образ! Поэтому, про прогулку по парку рассказывать не буду, а похвастаюсь тем, что я была «нимфой» леса!=)) Для прогулки я выбрала очень легкий и романтичный образ, а помогли мне его создать мой персиковый комбинезон от

asos

.

com

и цветочки на голове! Надеюсь, Вам понравится мой образ!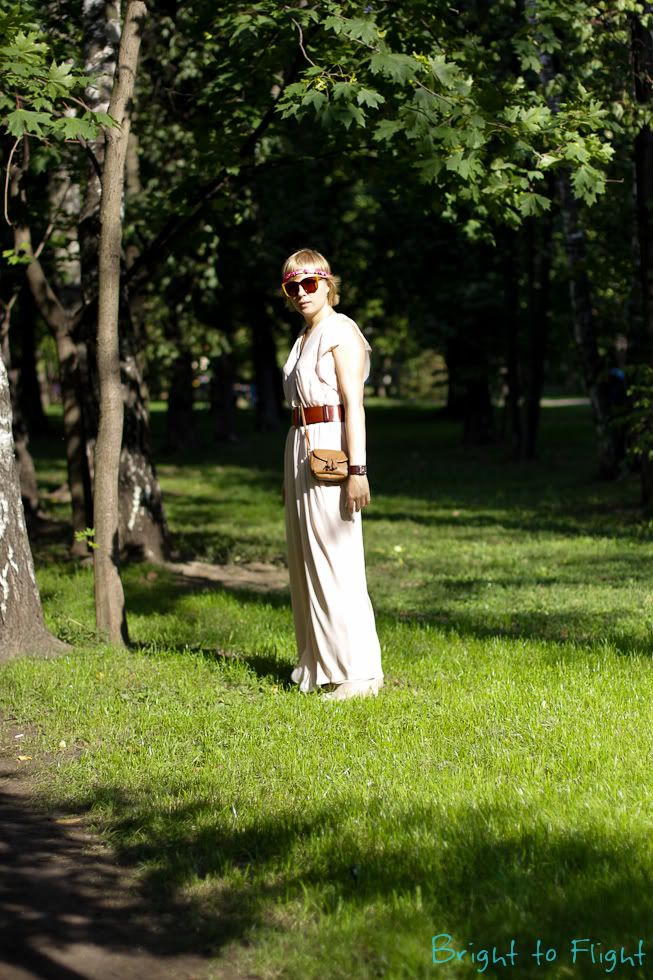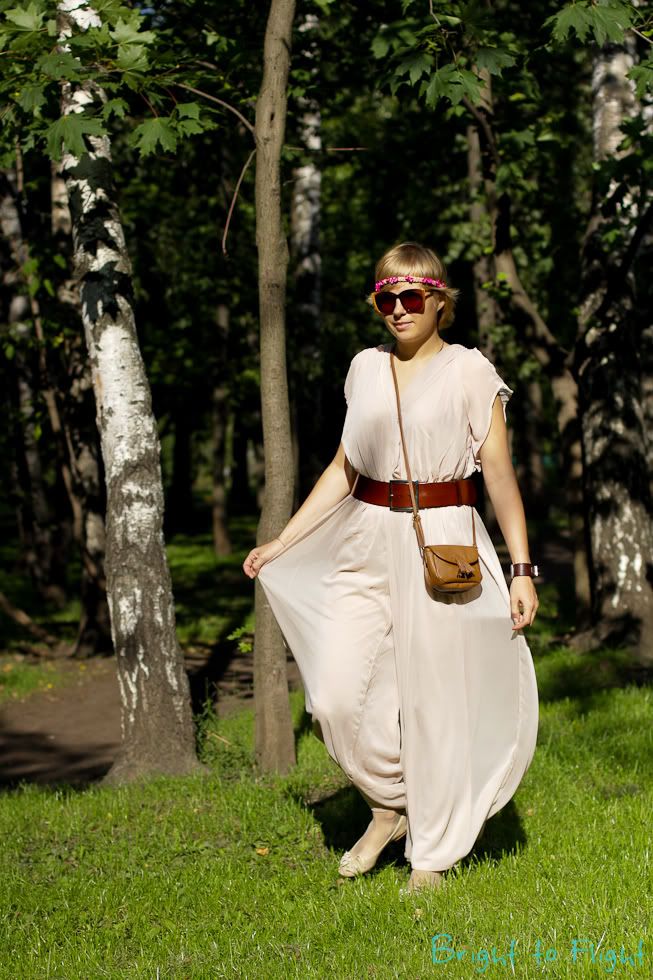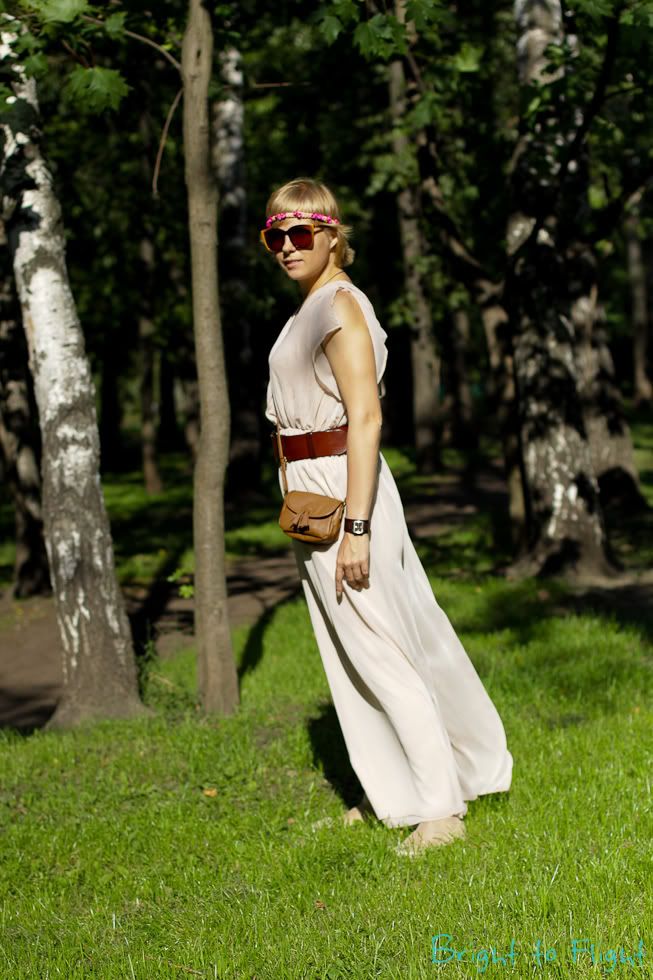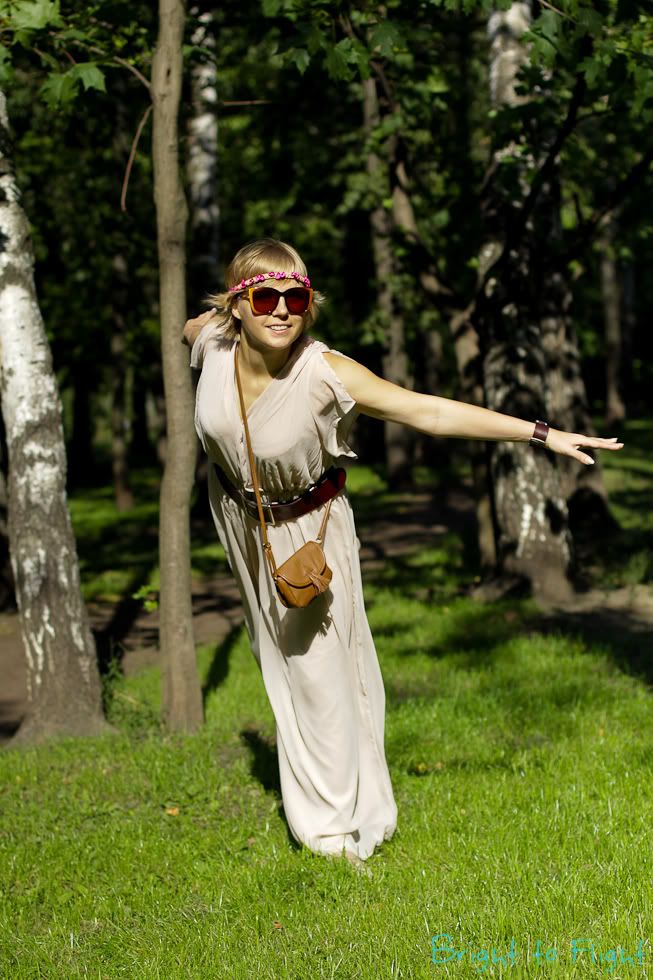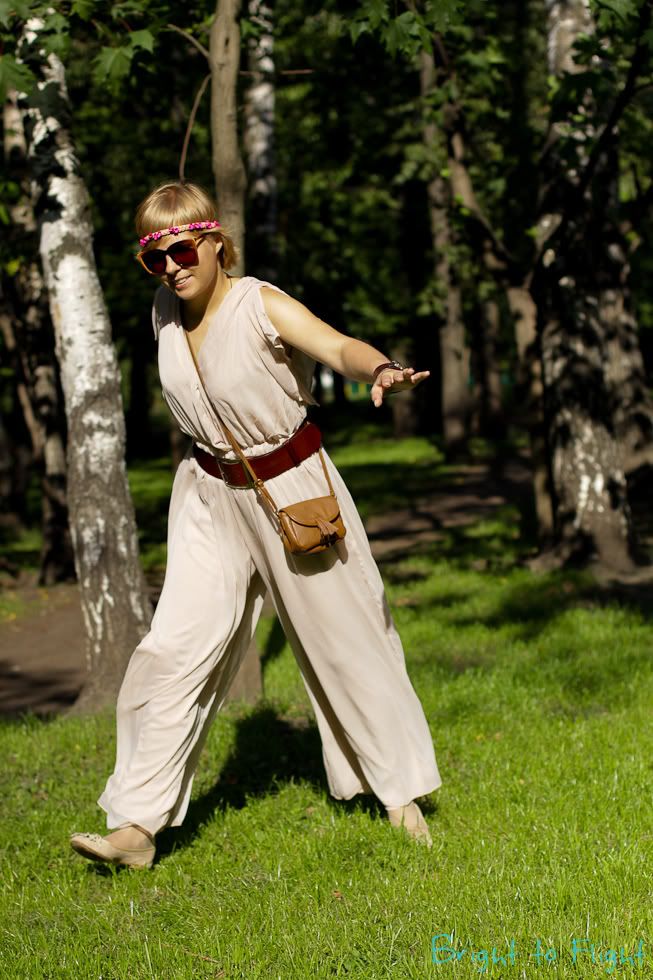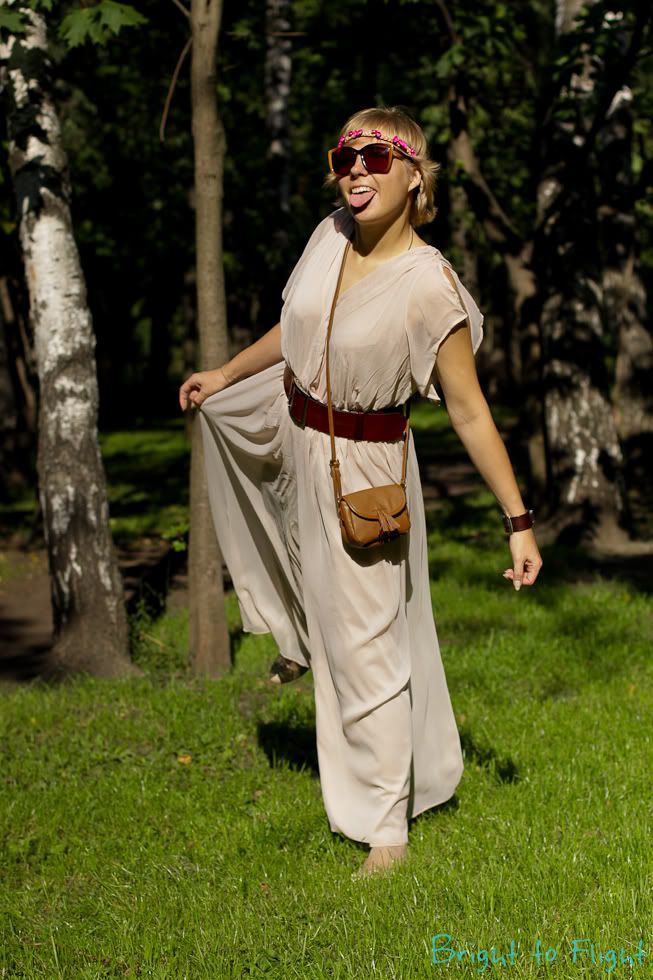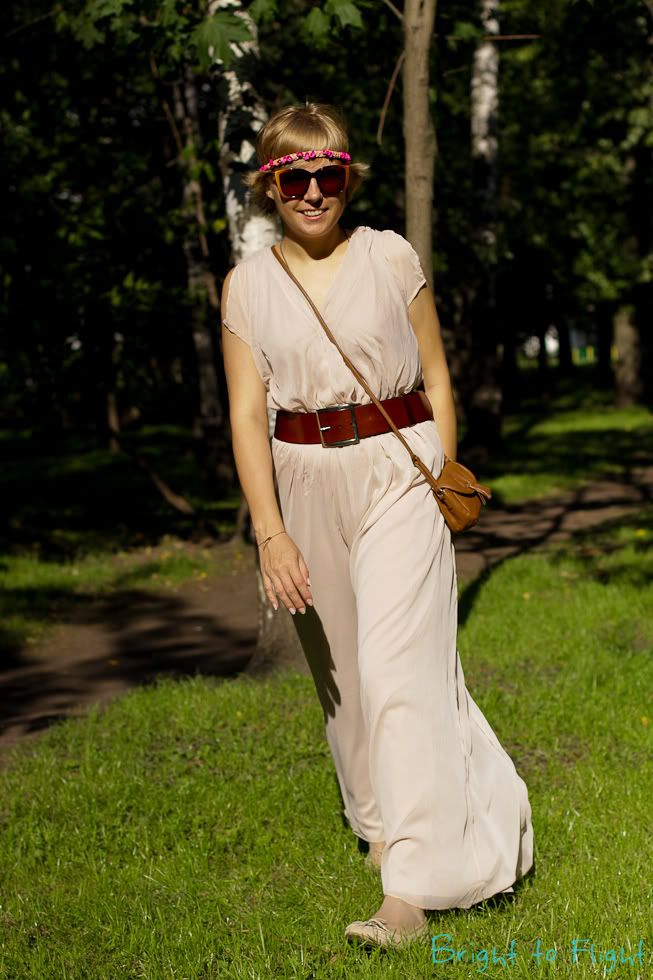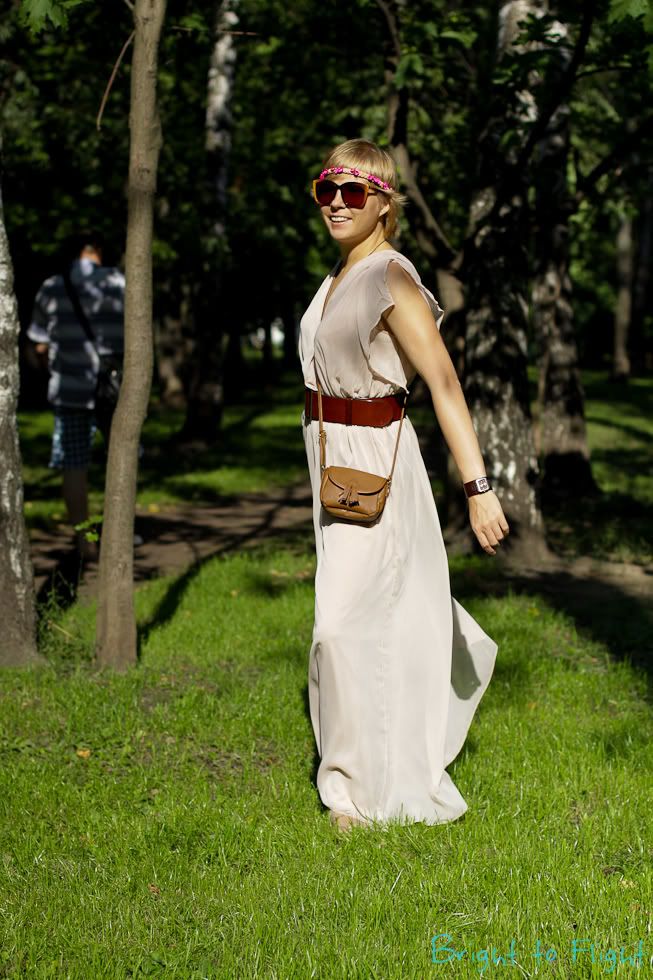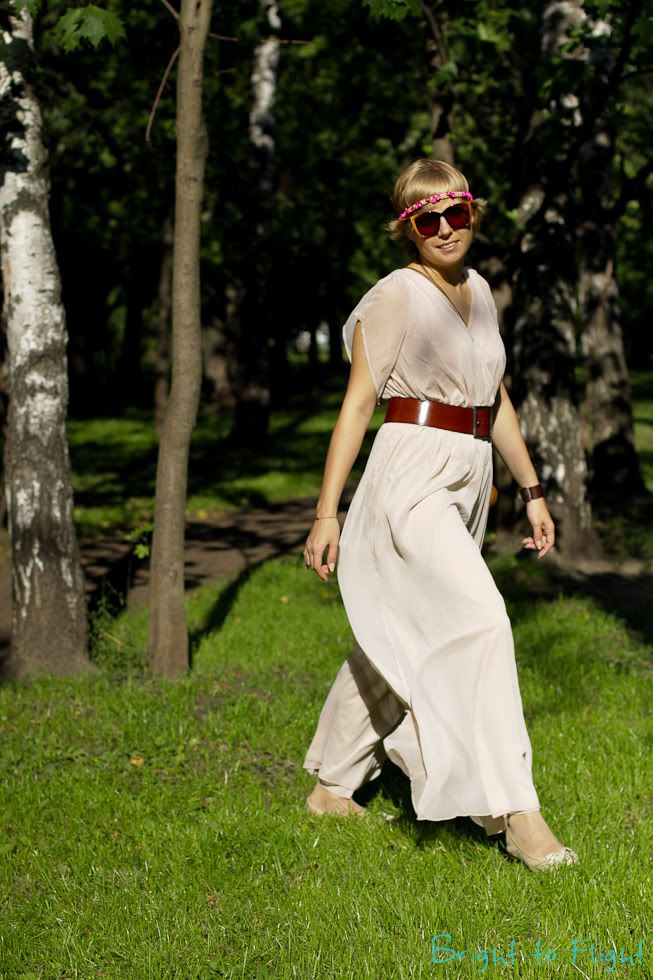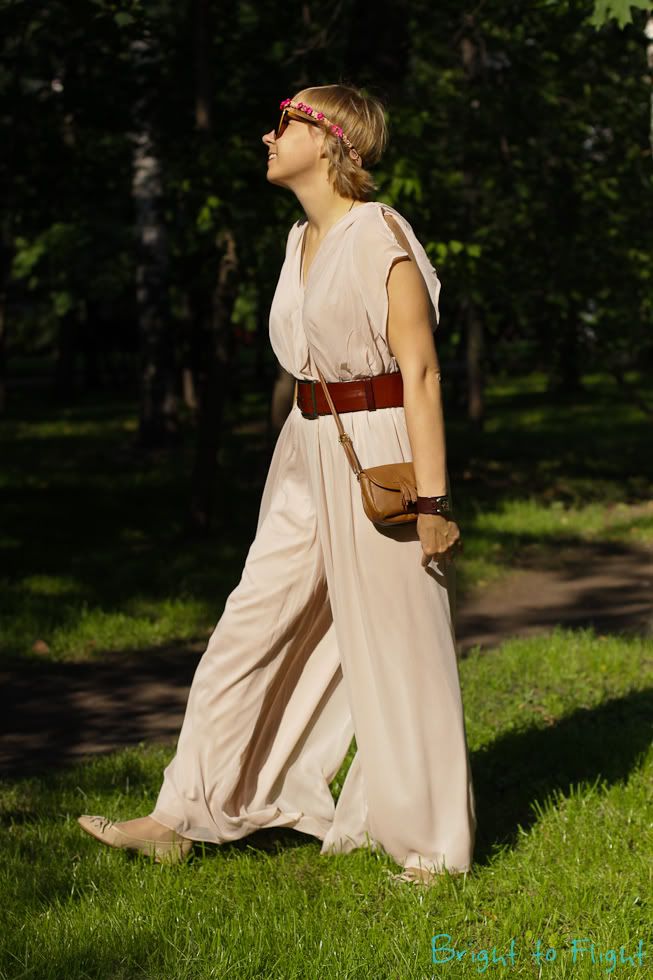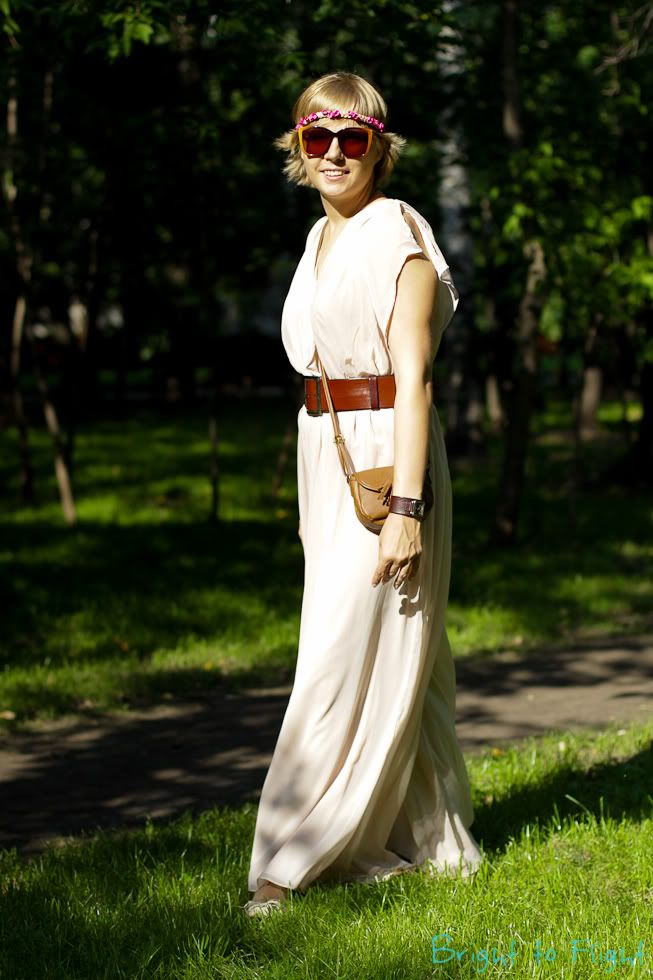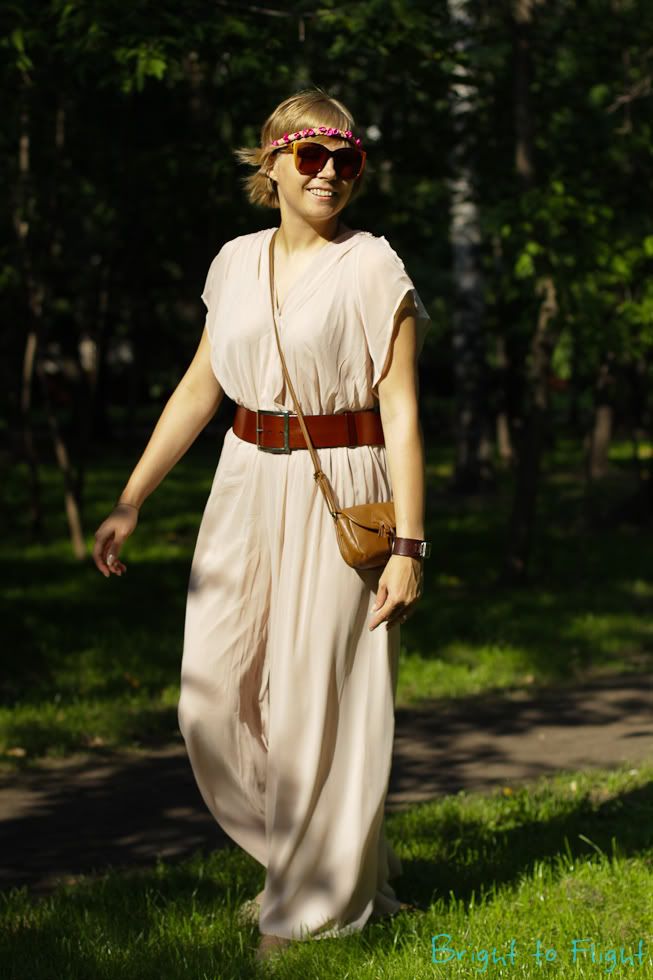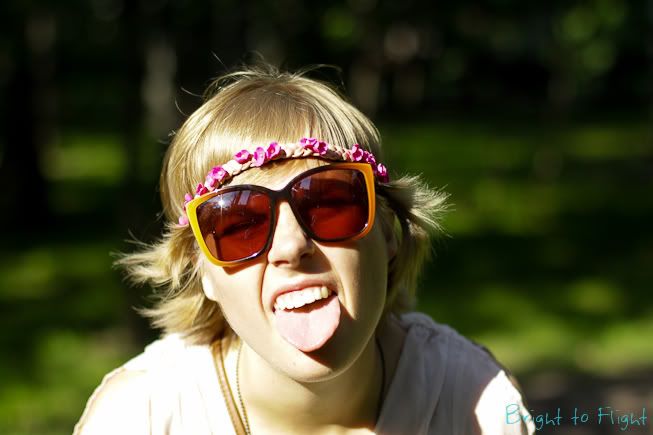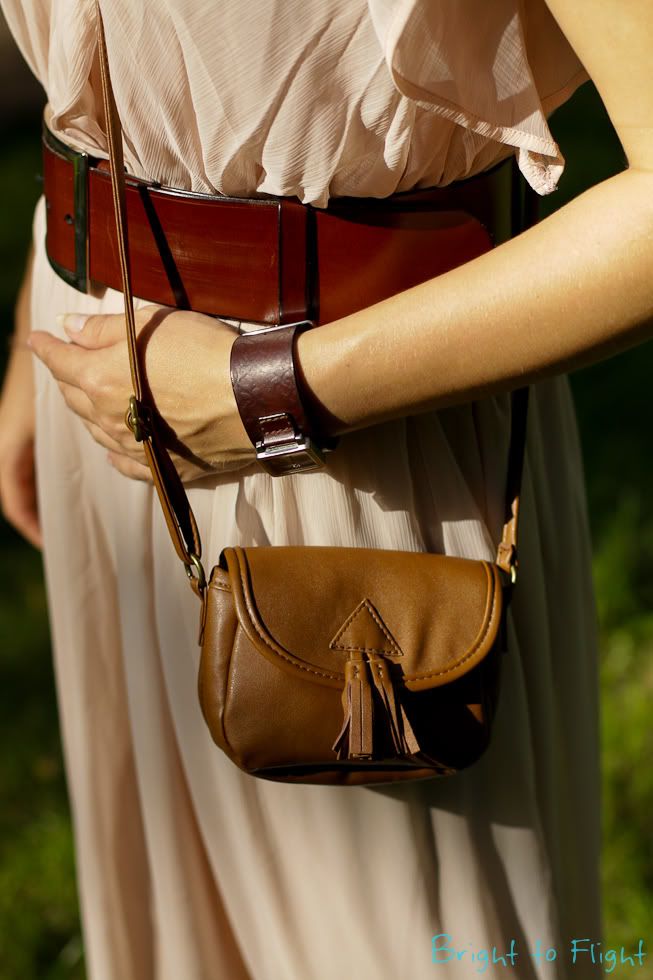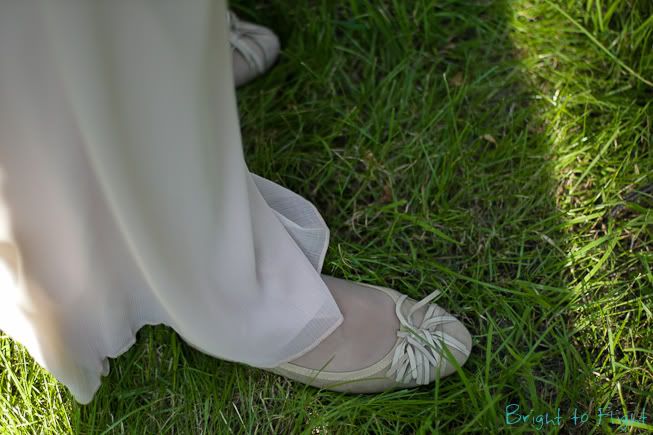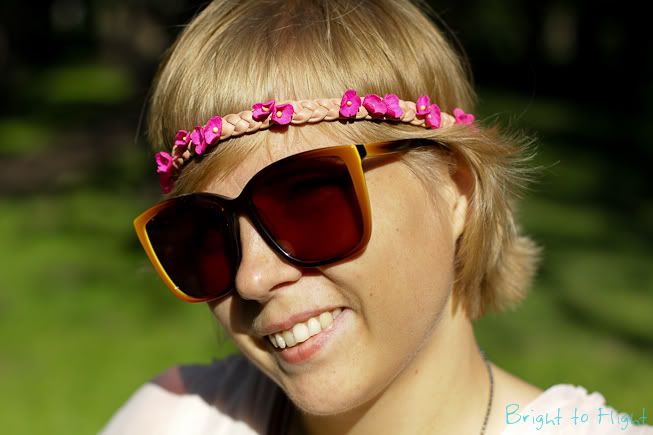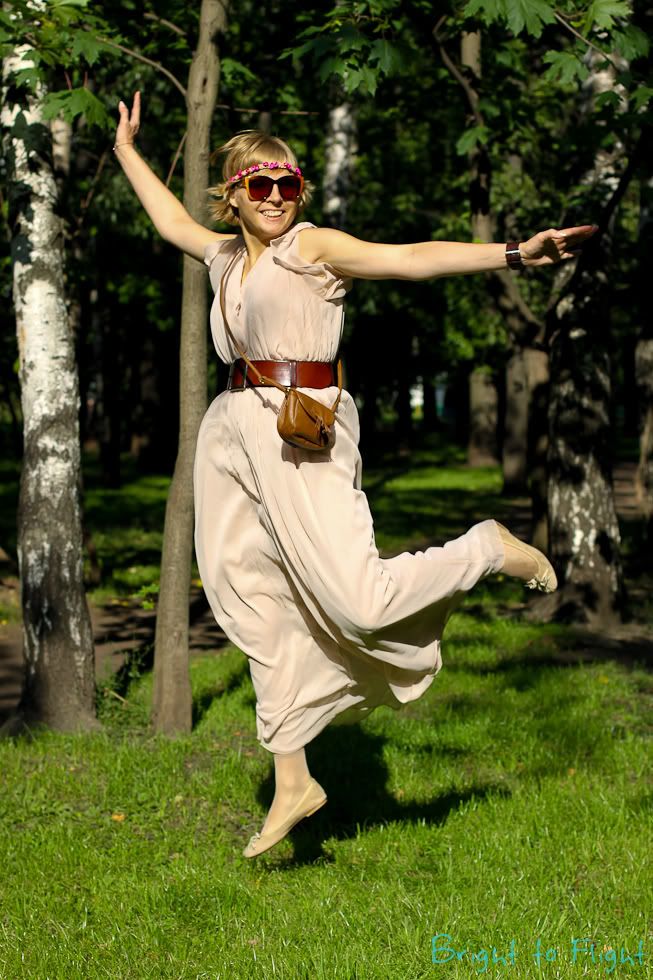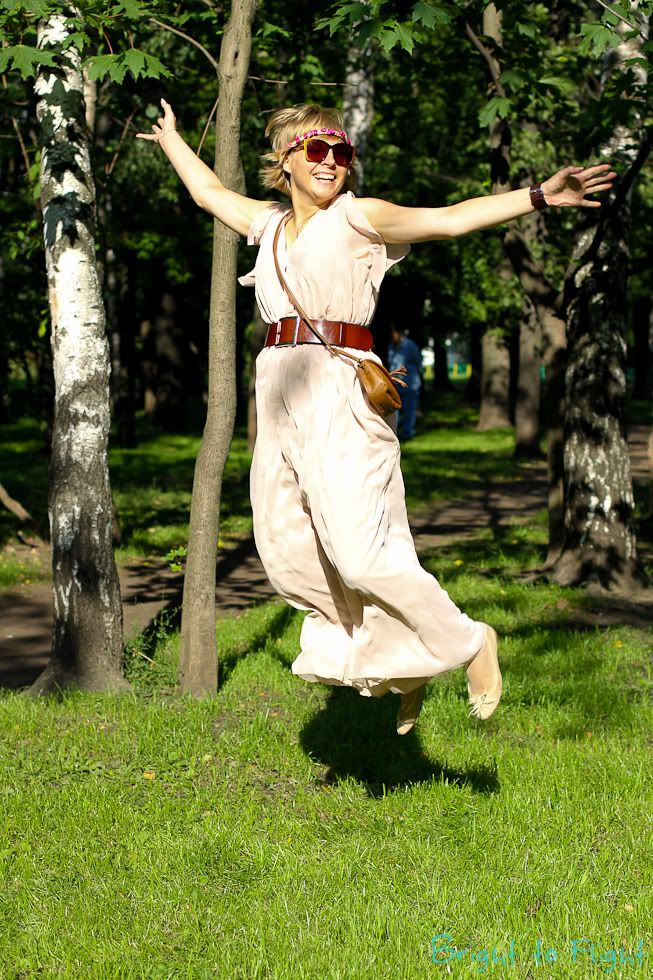 I was wearing:
Ремень
(Belt) Sandal Shop bought Ibiza
Балетки
(Flats) No brand bought Italy
Сумка
(Bag) No brand bought Spain
Повязка
на
голове
(Headband)