One of these days we visited the new photo-exhibition, which opened in GUM, it devoted to the 60th anniversary of the company FREY WILLE. Ornaments of this company are known worldwide for it is the enamel and brightness. For visiting of the exhibition I have chosen a very naughty "retro" image! =))

Well, a hat and, of course, ankle shoes in combination with ultra short dress helped me to create this look! I hope you will be interested to read about the exhibition and to consider my image!
The exhibition company of FREY WILLE tells about creation beautiful jewelry, about technology of drawing of enamel, about the legendary ornaments used in jewelry. The exhibition of photos of the company FREY WILLE has replaced the exhibition devoted to Vienna in GUM and I think it is not casually, after all FREY WILLE is the Austrian company both artist Gustav Klimt is famous and favourite by the Austrians made strong influence on the colors used to create jewelry. At the beginning of production in the jewelry mainly attended by Egyptian and geometric patterns, but now the set pattern is so varied that everyone will probably find something close to it. We learned a lot of the new from the photos presented at the exhibition: each ornament requires 80 to 100 working steps, in the manufacture of products used from 12 to 20 colors, enamel represents the fused glass and the layer is put behind a layer, the closing stage is the fringing ornament of the gold edging. In each photograph in the exhibition were photographed absolutely different series of jewelry. For those who will want to see the jewelry, scarfs and many other things in live, firm shop FREY WILLE located in GUM. Pleasant viewing and visiting the exhibition! =))
Привет, друзья!
На днях мы посетили открывшуюся в Гуме новую фотовыставку, посвященную 60-летию компании

FREY

WILLE

. Украшения этой компании известны по всему миру своей эмалью и яркостью. Для посещения выставки я выбрала очень озорной «ретро» образ!=)) Ну, а помогли мне его создать шляпа и, конечно, ботильоны в сочетании с ультракоротким платьицем! Надеюсь, Вам будет интересно почитать о выставке и рассмотреть мой образ!
Выставка компании FREY WILLE рассказывает о создании прекраснейших украшений, о технологии нанесения эмали и ее росписи, о легендарных орнаментах, используемых в украшениях. Выставка фотографий компании FREY WILLE сменила в Гуме выставку, посвященную Вене и я думаю это не случайно, ведь FREY WILLE австрийская компания и известный и любимый австрийцами художник Густав Климт оказал сильное влияние на цветовые решения, используемые при создании украшений. В начале производства в украшениях в основном присутствовали египетские и геометрические узоры, сейчас же набор узоров настолько разнообразен, что наверное каждый сможет найти что-то близкое ему. Из фотографий представленных на выставке мы узнали много нового: каждое украшение требует от 80 до 100 рабочих этапов, при изготовлении изделия используется от 12 до 20 цветов, эмаль представляет собой расплавленное стекло и наносится слой за слоем, завершающим этапом является окантовка украшения золотом. На каждой фотографии на выставке запечатлены различные украшения из абсолютно разных серий и описаны все этапы изготовления этой красоты. Для тех, кто захочет увидеть украшения, платки и многое другое вживую, в Гуме расположен фирменный магазин FREY WILLE. Приятного просмотра и посещения выставки!=))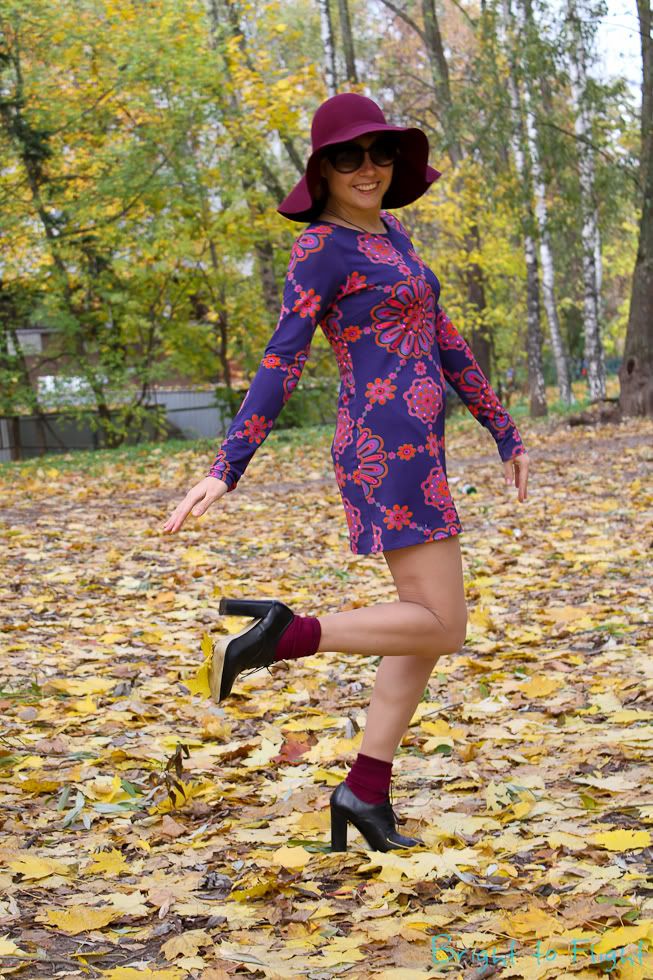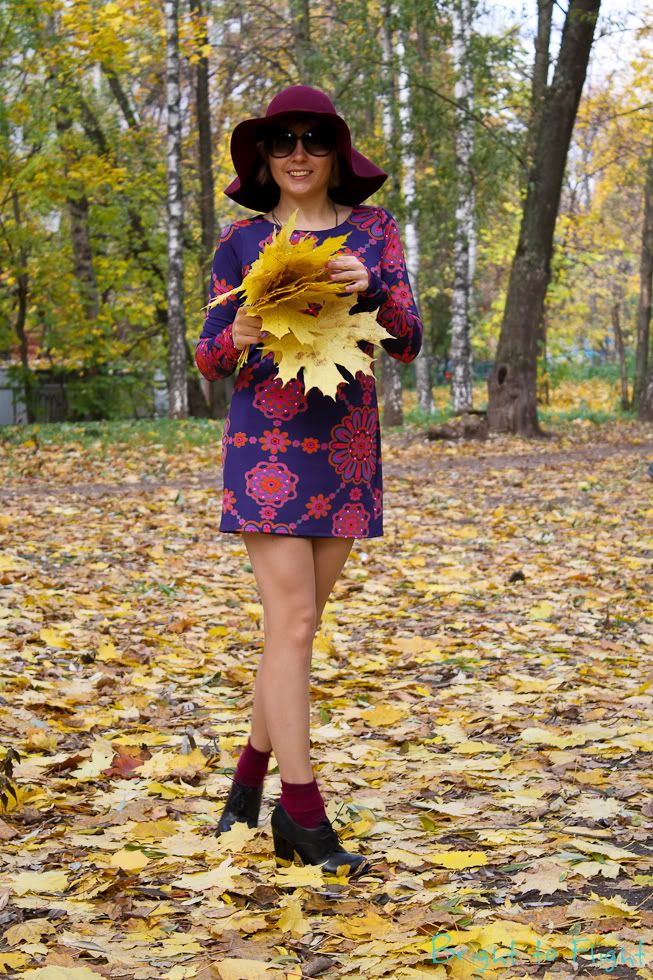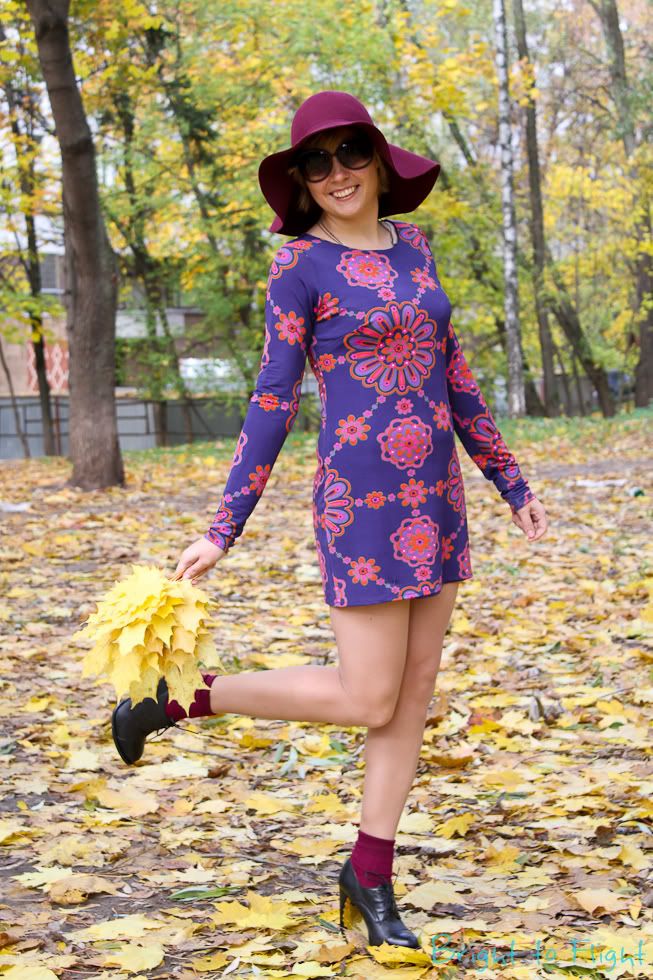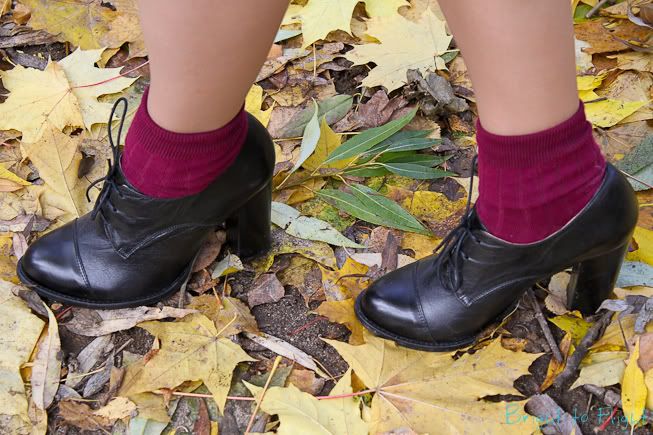 The exhibition company of FREY WILLE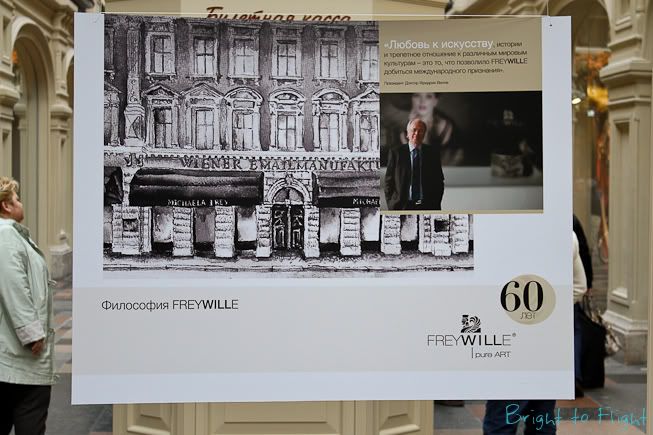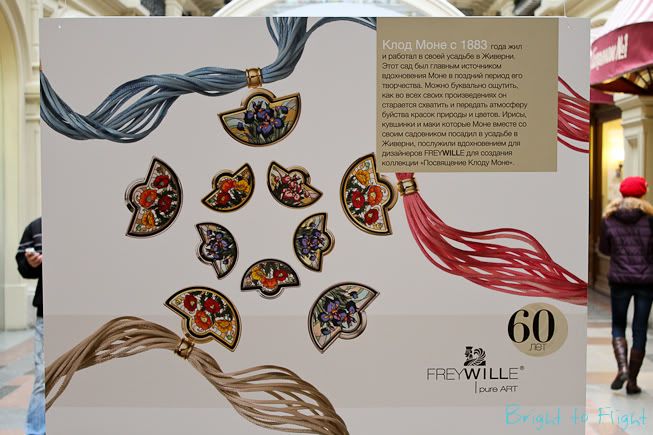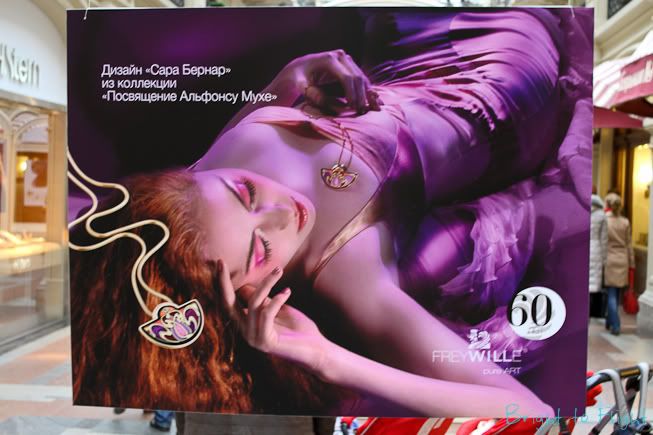 The shop
FREY WILLE located in GUM