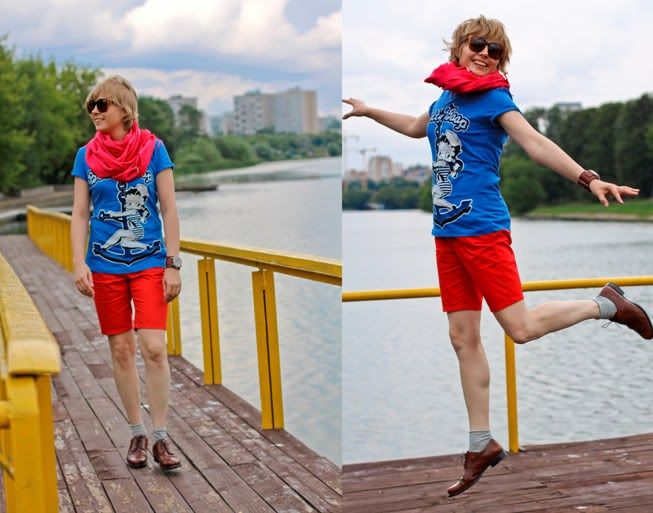 Hello, friends!
Very soon we will go to warm edges! Rest, the long-awaited vacation! I already catch a sea smell =)
I have already started to try on the "sea" looks. Here is one of them! Hope you like it too, especially, flippers!))
P.S.: Excuse me, that new looks practically aren't present, but now my face is similar to the face of a hippopotamus because of a toothache, but I will try to quickly recover and I will be show faster something brand new!
Совсем скоро мы отправимся в теплые края! Отдых, долгожданный отдых! Я уже чувствую запах моря =)
Я уже начала примерять свои «морские» образы. Вот один из них! Надеюсь, Вам он тоже понравится, особенно, брошка ласты!))
P

.

S
.: Извините, что новых обликов практически нет, но сейчас мое лицо похоже на лицо бегемота из-за зубной боли, но я постараюсь побыстрее вылечиться и показать что-то новенькое!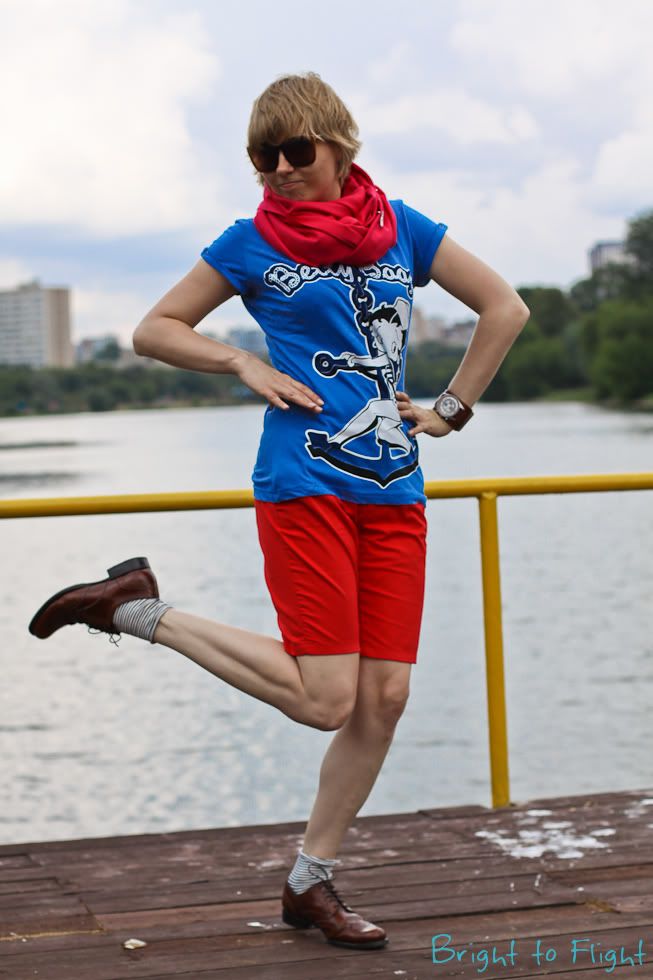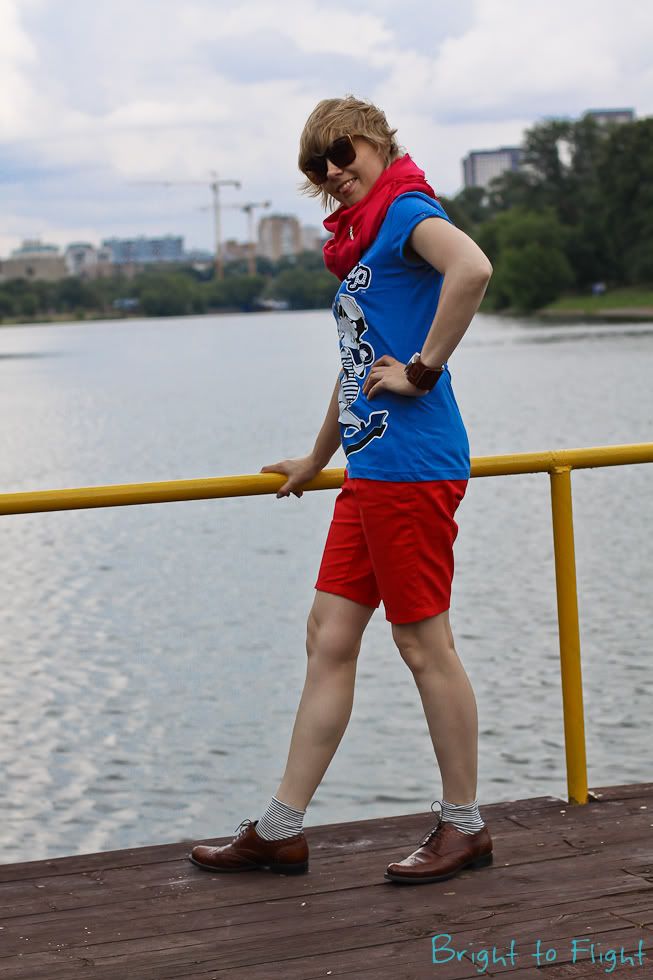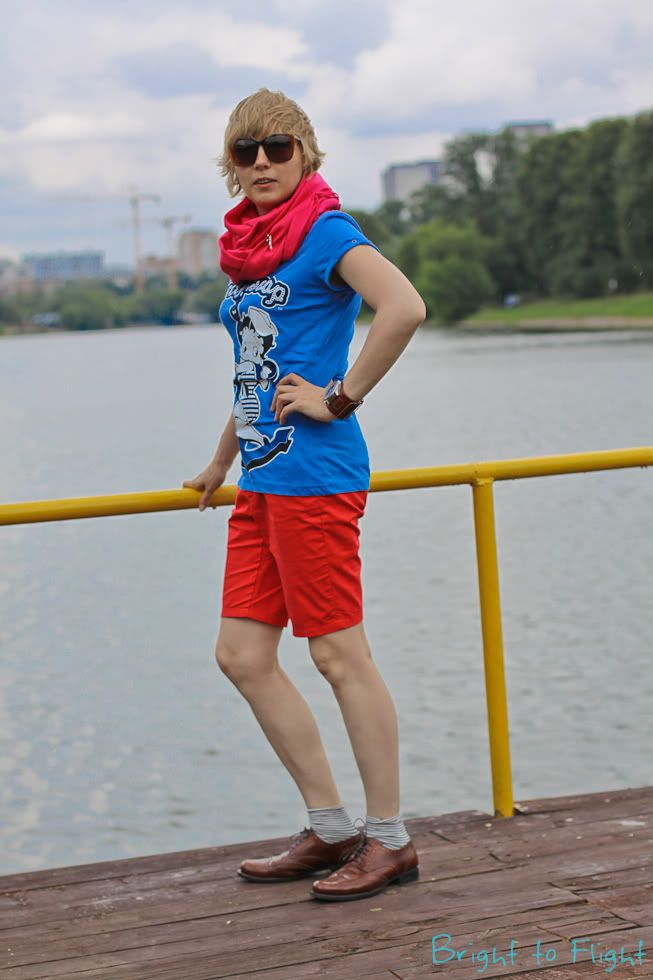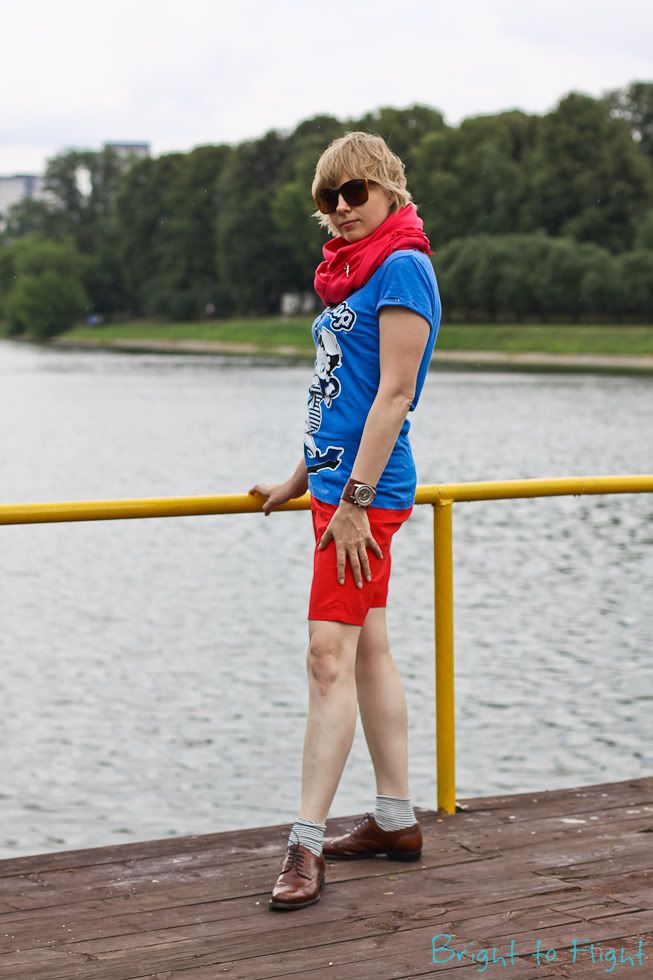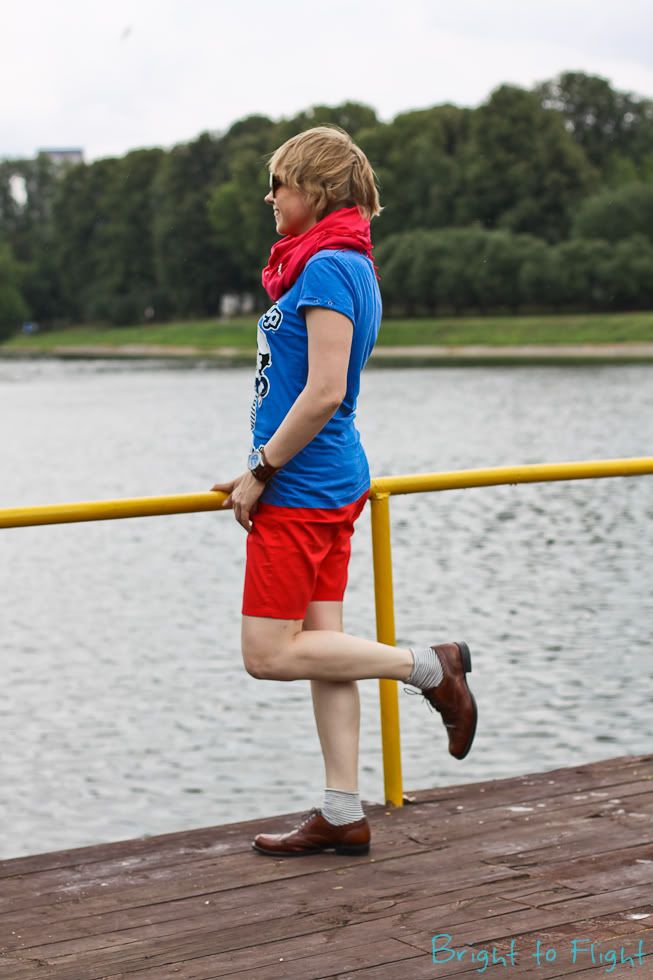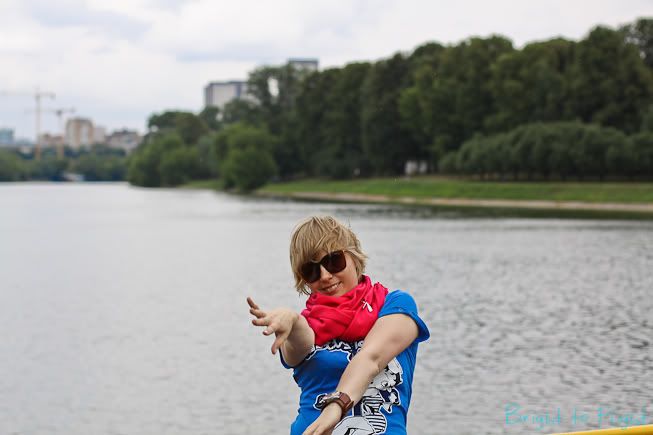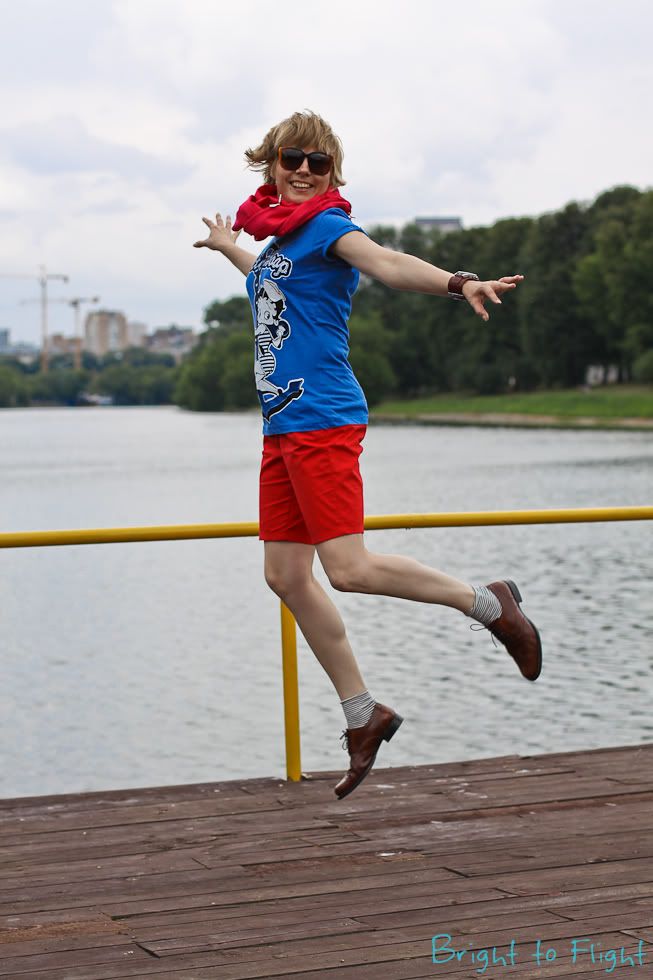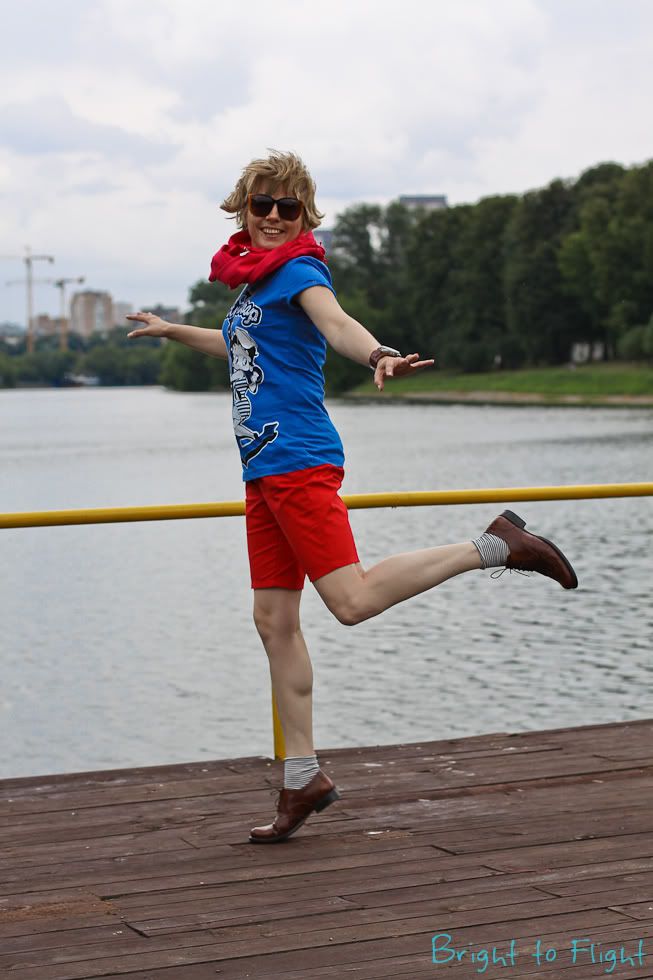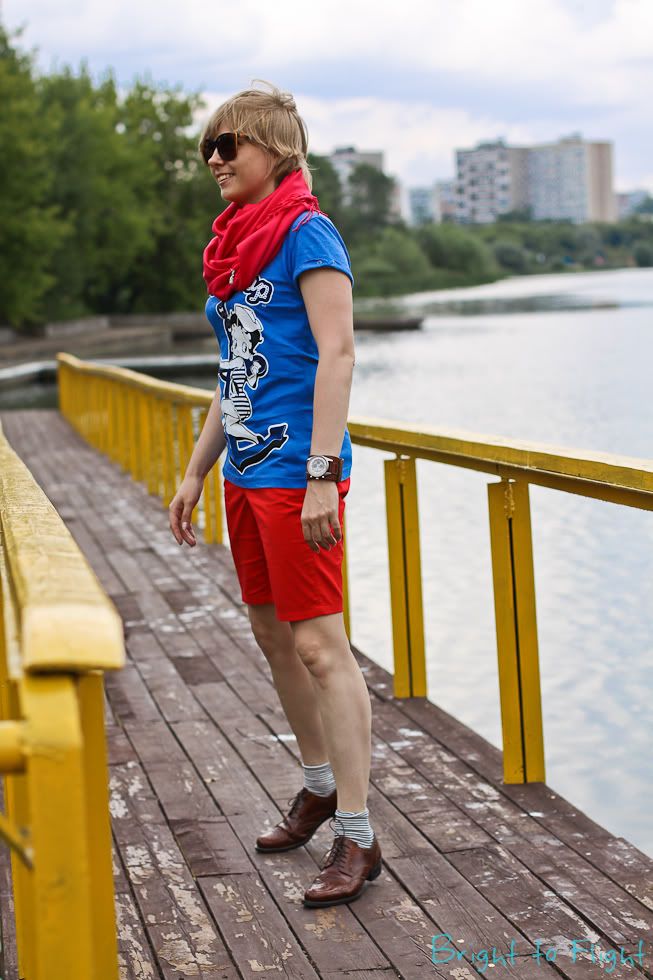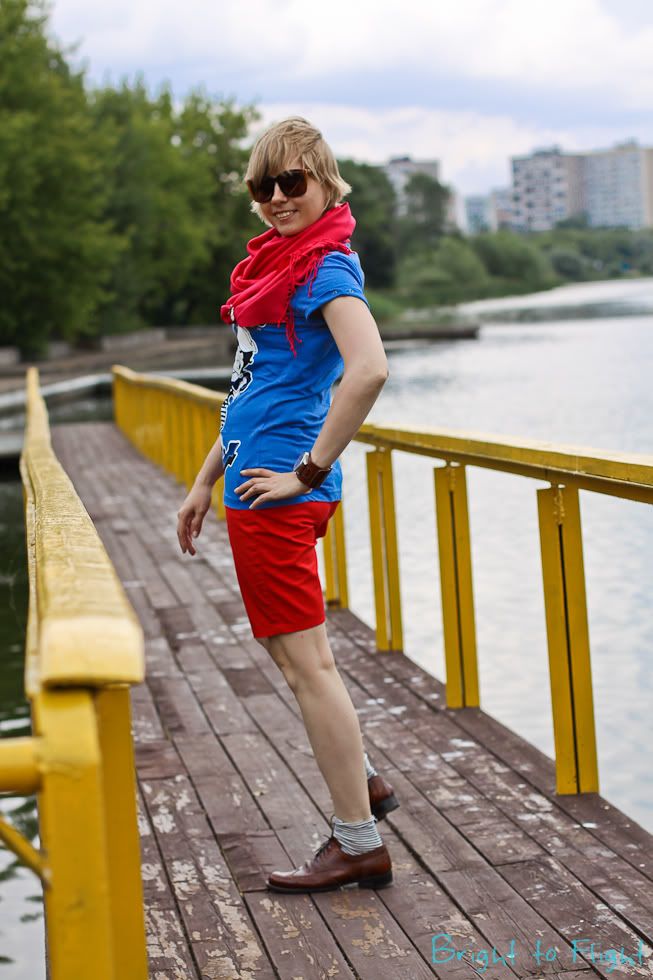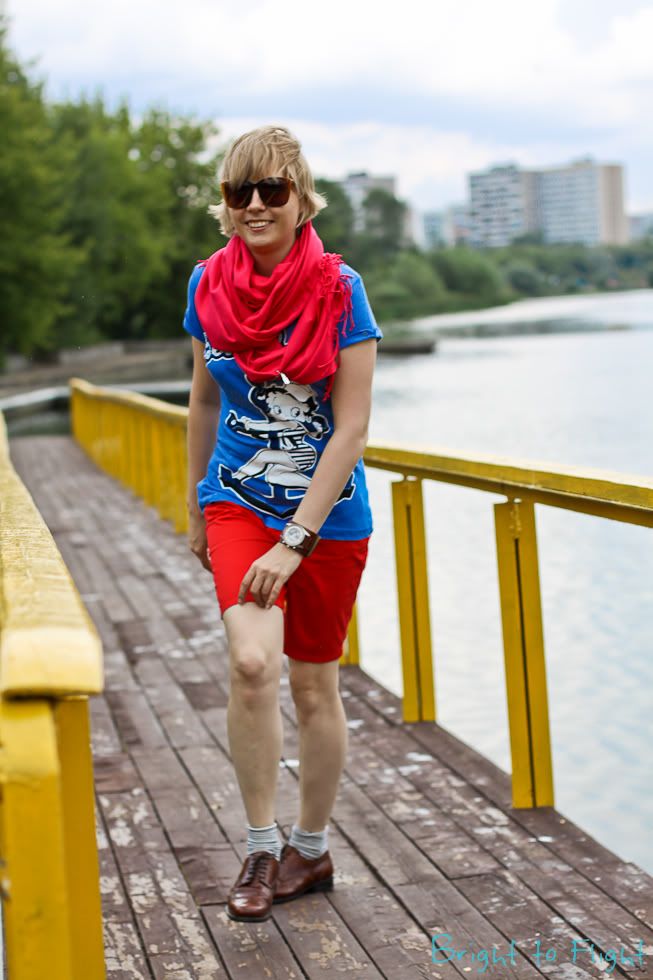 Детали (Details)
Браслет (Bracelet)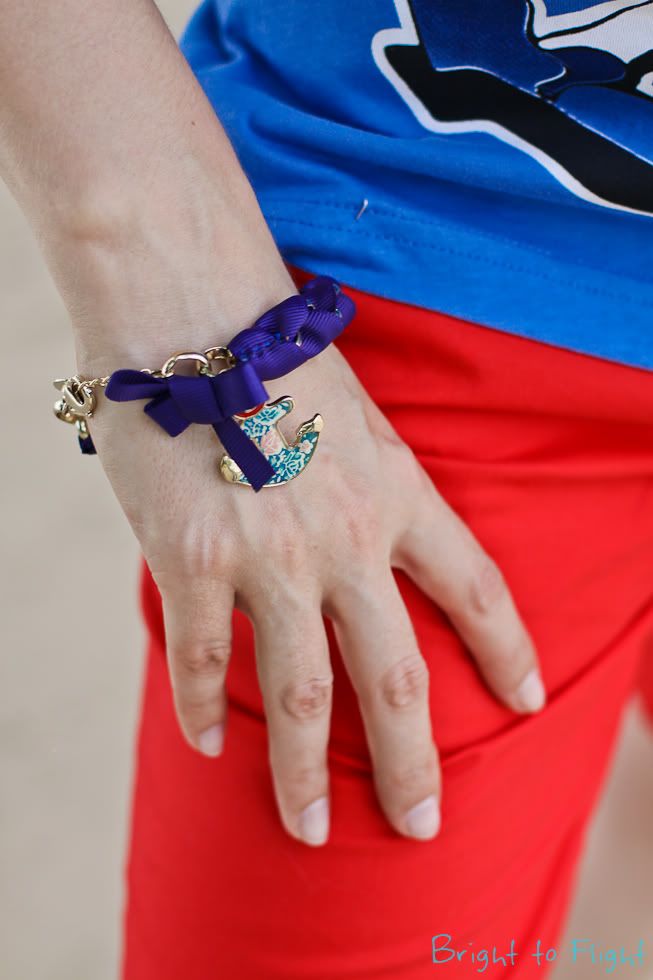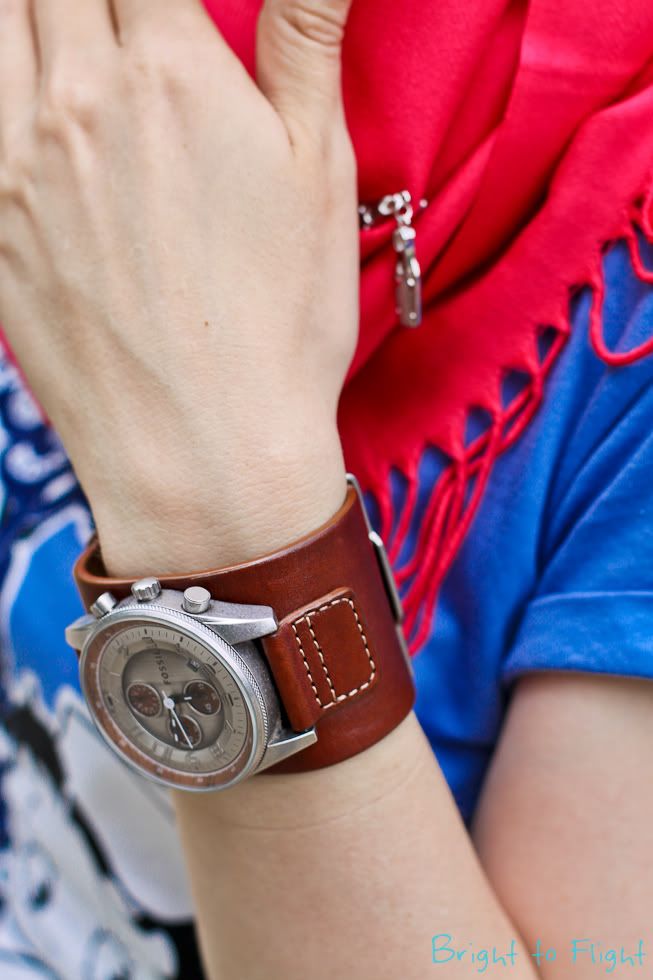 Брошка ласты (Brooch flippers)
Лоферы (Loafers)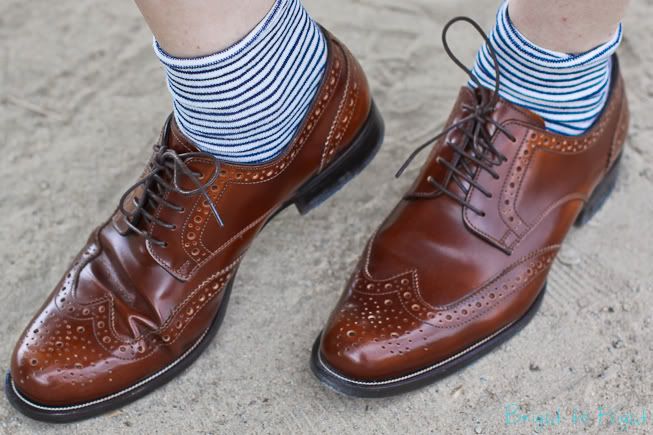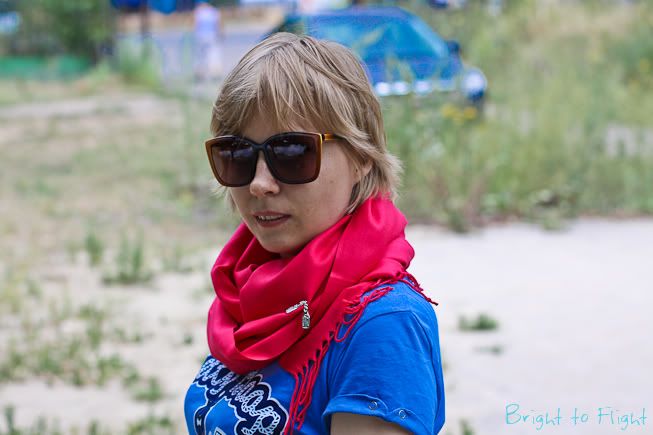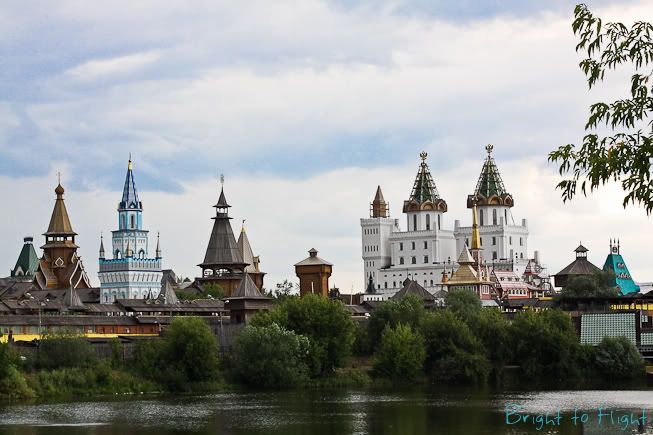 I was wearing:
Футболка (T-shirt) No brands
Шорты (Shorts) www.zara.com
Шарф (Scarf) No brands
Брошка (Brooch) www.asos.com
Носки (Socks) www.topshop.com
Лоферы (Loafer) www.dsquared2.com
Часы (Watch) www.massimodutti.com
Очки (Sunglasses) www.uterque.es
Браслет (Bracelet) www.accessorize.com